I'm Michael Santos with Prison Professors. Since you're accessing this free brochure, I'm assuming that either you're concerned about the possibility of serving a sentence in federal prison, or you're concerned about someone who may be going to prison.
Either way, at Prison Professors, we offer lessons and guidance to help. It's never too soon and it's never too late to begin preparing for a federal prison sentence. Let me explain why.
Statistics show how easily an altercation with the criminal justice system can derail an individual's life. Besides the indignity of an arrest, or notification that authorities have launched a criminal investigation, those who've been targeted by law enforcement must deal with ancillary consequences:
How will this altercation influence my career and earning capacity?
How will my life change if I'm sentenced to prison?
How will a term of confinement influence my family members?
Clearly, anyone facing such challenges should consult with a competent defense attorney. A lawyer will provide guidance to help people through the criminal justice system.
Unfortunately, simply allowing a defense attorney to navigate the seemingly endless processes associated with the system may not be enough. Statistics show that problems with the law lead more than 50% of all criminal defendants into cycles of cascading difficulties. All too often, those problems come with ancillary consequences that extend far beyond the finding of guilt or sanctions that a judge may impose. Defense attorneys provide representation and counsel through those processes. Yet when advising clients who are sentenced to prison on what to expect, defense attorneys refer their clients to Prison Professor for assistance.
At prisonprofessors.com, we provide products and services to empower individuals, helping them to regain their footing and prepare for the best possible outcome.
We're not lawyers and we do not dispense legal advice. We're the best in the world at preparing defendants who want the best possible outcome, even if they must endure a journey through the Bureau of Prisons. We guide those who want to learn how:
To serve the least amount of time possible.
To make favorable impressions at sentencing.
To serve the sentence in a federal prison camp or the lowest possible security level.
To restore confidence, establish relevance, and live a life of meaning during confinement.
To return to society with a clear path to a new career.
Our Prison Professors have all mastered a journey through the Bureau of Prisons, succeeding in ways what few would've thought possible. They returned to society strong, with their dignity intact and thriving careers.
The impeccable credentials of Prison Professors are easily verifiable and totally transparent. In fact, don't take our word for it. We encourage clients to do their independent due diligence through Internet searches of our names. Our credentials speak for themselves. Clients will not find any individual or organization with more experience in mastering the Bureau of Prisons, and more importantly, returning to society strong. We teach clients how to seize opportunities and prepare for a successful journey through federal prison.
We are so confident that our products and services empower our clients through challenging times that we offer a 100% money-back guarantee. In fact, if you find anyone with experience in navigating the federal prison system more successfully than Michael Santos at Prison Professor, then hire him and we will pay the fee.
What we do: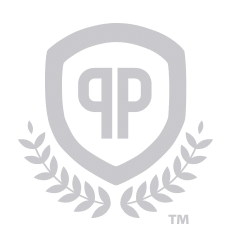 Prison Professor provides a menu of products and services that teach others how they too can prepare to make the most of their journey. We cannot change the past for anyone. Yet we absolutely can teach strategies that lead to the conquering of adversity and the restoration of dignity. Every individual has power within to build upon strengths. At Prison Professor, we provide guidance to empower others who want to tap their strengths, to reclaim their life, to emerge from difficult experiences stronger than anyone would expect. By teaching others about every aspect of the prison system, we show them how they can prepare to minimize the downside and maximize the upside.
Who We Are and what Differentiates us from Prison Consultants:
The Prison Professor service differs from the typical prison consultant. Many so-called prison consultants masquerade as experts, citing time they served as their credential. They sell fear, preying upon people who are more vulnerable than ever. Other prison consultants built careers working as functionaries of the prison system—former prison guards who contributed to the intergenerational failure factories. After leaving the barbed-wire bureaucracies, those former prison guards brand themselves as "prison consultants" and attempt to provide guidance on what individuals should expect while serving time.
Such individuals have not mastered the challenges associated with confinement. Yet they sell services suggesting that they can advise others. We recognize that many prison consultants are distasteful, bordering on sleazy in their approach to dispensing guidance.
At Prison Professor, we're different. Rather than offering the boilerplate information that anyone can find online, we guide people to success. If a client doesn't appreciate the lessons we offer, then the client pays nothing.
Clients and their family members routinely tell us that lessons they learned from Prison Professor were the greatest value they received through their unfortunate experience. Our products and services do more than prepare individuals for the journey ahead. They also restore the confidence and dignity that the criminal justice system seems designed to extinguish.
Defense attorneys, criminal defendants, and those who want to learn about mastering the prison system will find Prison Professor an outstanding resource. In addition to teaching how to prepare for prison, Prison Professor's products and services teach individuals how to reposition themselves for a successful life. We offer:
Downloadable lessons to prepare individuals before, during, and after prison.
Webinars that focus on specific subjects that will influence the life of every defendant.
Preparation for sentencing with mitigation packages.
Personal consulting for defendants and family.
We also offer services to educate business owners on how everyday business decisions can lead to troubles with the criminal justice system.
Background:
Michael Santos was arrested in 1987, when he was 23. He served the next 26 years in prisons of every security level and he relies upon his experience to teach others how to master the challenges that accompany proceedings through the criminal justice system. While incarcerated, Michael embarked upon a disciplined, goal-oriented life that empowered him. Through his well-documented, multi-decade journey in federal prison, Michael achieved the following goals:
Earned a bachelor's degree from Mercer University.
Earned a master's degree from Hofstra University.
Published seven books that university professors from across the United States use as a resource to teach about America's prisons, the people they hold, and strategies for growing through confinement.
Earned an income and built a savings account that would allow him to return to society with sufficient capital to launch his career.
Married his wife and supported his family while progressing through the final ten years of his sentence.
Taught thousands of professionals, business owners, and individuals who were convicted of white-collar crimes how to make the most of a prison sentence. Equally as important, they learn how to prepare for a successful return to society.
The Bureau of Prisons released Michael on August 12, 2013. Preparations that he made while in custody, and that we teach through products and services at Prison Professor, enabled his success to continue.
San Francisco State University hired Michael as an adjunct professor and he began teaching only days after he concluded his multi-decade obligation to the Bureau of Prisons. During his first year in society, Michael taught one of the most popular courses in the university, titled "The Architecture of Incarceration." In addition to teaching at San Francisco State University during his first year, Michael lectured at several other prisons across the United States, including:
Stanford Law School,
University of San Francisco Law School,
University of California, Hastings College of the Law, and
University of California at Berkeley.
The national media frequently profiles Michael's work to improve outcomes of our nation's criminal justice system. He later accepted a leadership position as Director of Communications for an international property developer. One year after concluding his obligation to the Federal Bureau of Prisons, a federal judge signed an order to terminate Michael's period of Supervised Release early.
Michael Santos wrote every lesson for Prison Professor, and he personally trained every associate prison professor.
What to Expect:
At Prison Professor, we offer lessons in bite-size pieces to empower individuals through the most challenging times of their life. Those lessons provide a combination of information, guidance, and strategy. To empower you, we employ the following resources:
Brief videos to discuss every aspect of the criminal justice system.
Written narratives that clients may download and digest.
Written exercises that challenge clients to take proactive steps to prepare for challenges ahead.
Webinars that encourage clients to educate themselves on specific subjects that influence the life of every defendant that anticipates a journey through the prison system.
Personalized consulting, using a computer screen-share system and a methodical lesson plan.
If you'd like to test whether this approach works for you, let's begin with your initial challenge. Respond to the following questions. Prison Professor Michael Santos, offers commentary to show how contemplating such questions would have resulted in better decisions prior to his sentencing:
In what ways will challenges you face with the criminal justice system influence your future?
Michael's answer to the above question follows. How will you answer?
At the time of my arrest, I didn't know that I should be asking such questions. All I cared about was putting my troubles with the law behind me.
I was arrested on August 11, 1987, when I was 23 years old. Prior to that arrest, I'd never been held in custody and didn't know what to expect. All I wanted was for my defense attorney to liberate me. Without knowing anything about the journey ahead, what I could expect, what options I might have, I lived like an ostrich. In other words, I buried my head in the sand, thinking that if I didn't know about the danger, the danger would pass me by. The strategy didn't prove to be a good one.
Trouble with the criminal justice system brings enormous implications. Had I understood more about those implications, not only from a guilt-or-innocence perspective, but also the influence my troubles would have on my future, I could have made better decisions. In fact, had I known more, I could've spoken differently with my defense attorney, providing him with options to navigate the best possible outcome in my case. Instead, without a full understanding of how the criminal justice system would influence my future, I made every bad decision a defendant could make—exacerbating my problems in the criminal justice system.
In your own case, consider whether you would find value in learning from others who've mastered the prison system.
How will your responses to the challenges you face with the criminal justice system influence your family?
Michael's answer to the above question follows. How will you answer?
At the time of my arrest, I only thought about myself. I was being taken into custody and I was afraid. I didn't have any children, but obviously I longed for my wife. Instead of thinking about how my decisions as a criminal defendant would influence her life, I only thought about playing my immediate troubles. As if I were playing poker, I played the hand dealt by the judicial system.
With a singular focus of wanting to get out of jail, I failed to provide my attorney with 100% accurate information. Those bad decisions may have advanced my mistaken theory that my attorney would succeed in exonerating me from the charges. I was wrong on that count. Yet in retrospect, the choices I made had wider implications.
The responses I made to challenges from the criminal justice system meant that my mother, father, and sisters had to live without my active participation in their life during the 26 years I served in federal prison. Every holiday season or birthday or family celebration renewed pain for my family members. The consequences of my response to the challenges I faced from the criminal justice system were many, not only for me, but for my family:
Family members lived without my presence in their life.
My lengthy sentence meant that I would never have a child.
My lengthy sentence meant that I wouldn't be home when my sisters had children and I couldn't play a role in their life.
I was incarcerated when my father and grandfather passed away.
Had I known more about the system, options that were available, and the ways that my responses would influence my family members, I would have made better decisions.

If you continue preparing in the way that you've been preparing since you learned of your problems with the criminal justice system, will your family be well prepared for the challenges to come? Are you doing everything you can now to prepare?

What do you know about mechanisms that the federal prison system offers for early release in the event that you're convicted?
Michael's answer to the above question follows. How will you answer?
I didn't know anything about the influence my decisions prior to conviction would have on my future. I certainly didn't know that the best time to position myself for the earliest possible release was before I was convicted. At the time, all I thought or cared about was being exonerated from the charges—even though I knew that I was guilty. Every day that passed left me more vulnerable to a longer term in prison. I didn't know about options that existed for me, and as a consequence of my ignorance, I lost an opportunity to position myself for early release.
Besides not knowing about the importance of my decisions prior to conviction, I was ignorant of how decisions I made after conviction would influence my prospect for the earliest possible release. I didn't know how to prepare myself for the Presentence Investigation and I didn't know the enormous influence that proceeding would have on my journey through prison.
In addition to preparing myself for the earliest possible release date, I could have made better decisions that would have positioned me to serve my sentence in the best possible environment. As a consequence of my not knowing how the Bureau of Prisons operated, and my defense attorney not knowing about the inner workings of the Bureau of Prisons, I served the first eight years of my sentence in prisons that were much more volatile than federal prisons where I should have served my time. I mistakenly believed that because I did not have a history of violence or previous incarceration, I would serve my term in a minimum-security camp. My ignorance about prison classification proceedings had enormous implications that I could not fully appreciate prior to my conviction.
Have you taken the necessary steps to ensure that you serve your sentence in the best possible environment?
What impact will your current challenges have on your career when this is behind you?
Michael's answer to the above question follows. How will you answer?
My conviction resulted in a lengthy federal prison sentence. As a consequence of the length of my sentence, and my conviction, career options narrowed. Since I served a sentence of multiple decades, I prepared myself for the only career that I could contemplate:
Educating others about our nation's prison system, the people it holds, and strategies to create the best possible outcomes for people who struggle through it.
Given my experience, I've chosen to build a career around my journey. But I've interacted and written about hundreds of individuals who once led careers as stockbrokers, real estate agents, mortgage brokers, and executives who've lost their vocation because of their criminal problems. I've been passionate about working with those individuals to help them build new careers.
Would it make more sense to prepare for the career you're going to lead after release now or later?
What do you envision as the best possible outcome from these circumstances?
Michael's answer to the above question follows. How will you answer?
When I began my journey, all I thought about was getting out of jail. It was a myopic plan in my case. A jury convicted me on every count and I went to prison. In my case, it wasn't realistic to think that the "best possible outcome" would be an acquittal. Instead, I should've been thinking about minimizing the downside and maximizing the upside.
Had I thought differently, I could've worked together with counsel to craft a defense strategy that would have resulted in my receiving the least burdensome sanction given the nature of my case. Such a strategy would've resulted in different choices. The best possible outcome in my situation would've been a sentence that resulted in my serving about seven years in prison. I would've served that time in a minimum-security environment. I could've returned to society as a well-educated individual with sufficient opportunities to launch a new life and career.
Since I didn't know how to think about "the best possible outcome," I only saw an outcome that proved to be impossible. And I paid a much steeper price than I otherwise would have.
Despite your attorney's valiant efforts, what steps have you taken to position yourself for the best possible outcome in the event that a federal prison sentence follows?
If you don't know or understand the infrastructure and routines of prison, explain your process for creating a deliberate plan to prepare for success while inside.
Michael's answer to the above question follows. How will you answer?
I didn't understand anything about jail, prison, or living in confinement when my phase through the federal Bureau of Prisons began. All I thought about was getting out of my predicament. Since I didn't know anything about confinement, I didn't allow that concept to enter the calculus of my decisions. I made poor decisions through the criminal justice process because of my blindness to the possibilities ahead. Had I known more about prison and the growth I could make while inside, I would've been more inclined to help my attorney negotiate a deal with a more favorable outcome.
What research have you done to learn about options and opportunities you can pursue in the event that you're sentenced to federal prison?
If statistics show that seven out of ten people face continuing challenges from the criminal justice system after they complete their sentence, what would you say the three out of ten people who succeed after confinement do differently?
Michael's answer to the above question follows. How will you answer?
At the time that I started my journey I wouldn't have known how to answer such a question. Now that I have more than 26 years of confinement behind me, I know a lot more. The three people out of ten who succeed upon release follow a deliberate path through confinement.

They articulate the values by which they profess to live.
They set clear goals within each of their values.
They pursue those goals with a deliberate purpose, understanding the relationship their decisions will have to their success in prison and upon release.
They have a clear vision of the life they will lead upon release.
They take incremental action steps that empower them through the challenging times ahead that derail so many others.
They will establish clear accountability metrics to ensure that they're always on the path to success.
They will keep aware of opportunities around them that they can seize.
They will ensure that they stay relevant in society, building strong support networks.

In what ways would you say that you've prepared yourself to succeed in the event that you encounter a prison term?

How would you rate your level of commitment to becoming one of the three out of ten people who succeed through their journey in the criminal justice system and beyond?
Michael's answer to the above question follows. How will you answer?
In the beginning, I didn't know how to make such a commitment because I wasn't thinking about prison. All I thought about was avoiding prison, even though I was being held in pre-trial detention. After a year of confinement, however, a jury convicted me and a judge sentenced me. That was when I made a 100% commitment to building a successful outcome that would allow me to return to society with my dignity intact.
Unfortunately, during the multiple decades that I served, I saw how the culture of confinement influenced many of my peers. Rather than preparing for the challenges that would await them, they lived day-by-day. Instead of focusing on a deliberate path to success, they focused on the turning of calendar pages.
In what ways would the concept of "visualize, plan, execute," relate to preparations you would make in the event of a prison term?
What level of value would you find in learning from experts with documented success following their entanglement with the criminal justice system?
Michael's answer to the above question follows. How will you answer?
If I could've spoken with an individual who went through the criminal justice system and emerged successfully, I would've learned a great deal. The knowledge I gained would have prepared me to make better decisions. Those decisions would've led me to work more intelligently with my defense attorney and empowered the defense attorney to pursue a different strategy. My choices through the criminal justice proceedings would've been more deliberate, as I would've been thinking strategically about options that were available to me. Since I was ignorant of those options, I made bad decisions that I could not reverse later. Fortunately, I learned how to succeed anyway. Yet as a consequence of the bad decisions I made early in my career, my journey through federal prison took a lot more out of my life than should have been the case.
How would you compare the level of investment you're making to prepare for the possibility of a journey through prison with the level of investment you've made with decisions that would influence your business?
If the questions above challenge you, then Prison Professor can help. When you're ready to restore confidence and begin building the next chapter of your life, then get started.
We help you help yourself.
Sincerely,
Michael G. Santos,
Prison Professor
I am 100% transparent and I encourage you to complete your due diligence. If you can find anyone more qualified than I am to prepare you for a journey through federal prison, then hire him and I'll pay the fee.
Was this post helpful?
Let us know if you liked the post. That's the only way we can improve.