The First Step Act offers hope to people going into the federal prison system. Learn more about the law and what it means to you.
Prison Reform for You
Anyone experiencing challenges with the federal criminal justice system should learn something about reform initiatives that will have an influence on their life. There have been several, but none have had as much potential people in a favorable way as the First Step Act.
Click the link below to learn more about the First Step Act.
President Trump signed the First Step Act on Friday, December 20, 2018. We're proud of our former partner, Shon Hopwood (and so many others), who lobbied valiantly for the passage of this law. It's the first step, but it's a great step in the right direction for a smarter, more effective criminal justice system.
As a former prisoner who served multiple decades, I offer insight that others may take into account when thinking about how to interpret the First Step Act and the way that this law will influence thousands of people.
To give some perspective, I began serving my sentence in 1987, when parole still existed. I remained in prison for 26 years and I completed my obligation to the Bureau of Prisons in 2013. I was in prison before the Residential Drug Abuse Program (RDAP) existed. I saw challenges people had with interpreting the law that brought RDAP into existence.
Those who want to read more about the journey may want to read or listen to our books. Start with Earning Freedom: Conquering a 45-Year Term.
RDAP and the First Step Act
As with RDAP, the First Step Act will improve the outcomes of the nation's criminal justice system.
One of the draw backs of the RDAP is that the law only applied to people who had documented histories of substance abuse. When Congress first passed the law, anyone who completed RDAP saw their release date advance by a full year. For example, a person with a 24-month sentence would start RDAP at the start of the sentence. Upon completing RDAP, in about 10 months, that person would transfer to a community confinement center.
Later, the BOP made changes. It limited the amount of time-off a person could receive, depending upon the length of the person's sentence. Only people serving sentences that were longer than three years could receive the full year off. People with shorter sentences still benefited, but with time reductions of either nine months or six months—depending upon sentence length.
Another problem with RDAP was that a person who did not have a substance abuse problem could not benefit; that person would not qualify for early release.
People who self-reported a history of substance abuse during the presentence investigation interview might qualify. That said, some people have a criminal history that might render the person ineligible for RDAP.
Sadly, many people feel embarrassed about their challenges with substance abuse. Rather than speaking honestly with the probation officer, the person tries to minimize the substance abuse history. As a result, the person may face challenges qualifying for RDAP.
Reform for All
The First Step Act differs from RDAP because it influences all people in federal prisons. People who qualify can work toward earning freedom through merit. This new law offers opportunities that did not exist during the 26 years that I served.
But again, not everyone will qualify for every benefit this legislation offers. If they do not qualify for an earlier transition to home confinement, other benefits may apply, like access to more programs that ease the journey through confinement.
This will be the first in a series of articles that our team at Prison Professors publishes on the First Step Act. We want others to understand The First Step Act. Most importantly, we want to help people qualify to get the maximum benefit from this historic law—provided they are eligible.
How did the First Step Act get passed?
Bringing legislative change is an enormously heavily left, particularly when that change concerns the criminal justice system. Lawmakers have been reluctant to support reforms that bring people home from prison. With the First Step Act, legislators from both parties acted courageously, with a strong endorsement from President Trump.
How did the First Step Act pass?
Shon Hopwood will offer details through a webinar that we will publish on our website and Facebook page soon. As you might imagine, Shon is in high demand to help major news organizations understand the many ways that the First Step Act will benefit society—as well as people in prison and the family members of people in federal prison.
Essentially, as I understand it, President Trump's son-in-law, Jared Kushner, spearheaded this law. He brought several leaders from society together. They studied the prison system. They learned more about the injustices of the system. They brought experts together to discuss steps they could take to improve outcomes. Those experts would have liked to see changes to sentencing systems, too. But the First Step Act gets us closer to more meaningful reforms.
Shon Hopwood and other leaders, like those at FAMM, had a huge influence on making this law possible. We encourage all of our readers to support Families Against Mandatory Minimums, where Shon is a board member.
Benefits of the First Step Act:
Title III: Restraints on pregnant prisoners is now prohibited by Title III of the First Step Act.

This legislation provides major relief for women who are pregnant when they go into the prison system.

Title IV: Sentencing Reform

Reduce and restrict enhanced sentencing for prior drug felonies
Broadens use of the safety valve (which allows judges to go beneath mandatory minimum sentences)
Relief for people with 924c convictions (eliminates stacking of sentences)
Makes retroactive the injustice of sentencing for crack cocaine offenses

Title V: Second Chance Act of 2007

Reauthorizes this act that offers (among other things) some benefit to people at the end of their sentences.
Significant amounts of funding for programs that improve outcomes for people in prison.

Title VI: Miscellaneous Criminal Justice

Moves people in prison closer to home
More home confinement
Time off
Pilot programs
Benefits for juvenile offenders
Expansion of Federal Prison Industries (UNICOR)
Benefits for elderly prisoners, or terminally ill prisoners
We will have a great deal to offer on all of the above subjects in the weeks to come. But our readers may have interest in the following highlights:
Good Time Credits: The First Step Act offers an immediate benefit with an increased amount of good time credits. Previously, the Bureau of Prisons would grant 47 days per year of good-time credits. The number of good-time credits awarded has been controversial since 1988. Although Congress authorized 54 days per year in good time, the Bureau of Prisons calculated that good time in such a way that prisoners only received 47 days of good time. Thanks to the First Step Act, all federal prisoners will receive 54 days per year of good time, so long as they do not violate any prison rules that result in the loss of good time.
It's my understanding that this benefit applies retroactively to people in prison. That means people who've been in prison for several years will immediately see their release dates advance. We will get clarity from Shon when he appears on the webinar
Earned Time off: The First Step Act incentivizes people in federal prison to participate in evidence-based programs designed to improve outcomes of the criminal justice system. What is an improved outcome? That means people get out of prison and create opportunities to live as law-abiding, contributing citizens. Not all people in prison qualify for these incentives. This provision of the First Act applies to people who do not have documented histories of violence.
Be Patient With the First Step Act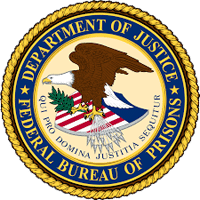 I caution readers not to expect these additional opportunities to take place immediately. I recall when President Clinton signed the Comprehensive Crime Control Bill and the ADEPA law back in 1996. That law authorized the program known as RDAP. Several years passed before the Bureau of Prisons understood how to implement this shift in law. Similarly, the First Step Act requires the Department of Justice to "develop and publicly release a risk and needs assessment system. That system must:
Determine the recidivism rate of each prisoner
Classify their risk of recidivism
Determine the risk of violent misconduct of the prisoner, and
Determine what type and amount of evidence-based recidivism reduction programming that is appropriate.
After the Department of Justice creates the Risk and Needs Assessment System, then it will assign the type and amount of evidence-based recidivism reduction programming that is appropriate and assign that amount of programming to the prisoner.
For every 30 days of pariticipation in the programs or "productive activities", prisoners can earn 10 days of time credits.
An inmate with either a minimum or low risk of recidivism can earn an additional five days of time credit for every 30 days of successful participation in these programs if they are minimum or low risk of recidivism.
These types of credit are not "retroactive." They only apply to activities after President signed the First Step Act into law.

I question whether people who participate in programs now will receive the benefit, or whether the BOP will refrain from issuing these credits until after the Department of Justice completes its risk and needs assessment.

For more information on Risk Assessments, see work that I did at The Robina Institute.
Stay tuned for more insight on the First Step Act. Or contact us today to learn how you can benefit from the First Step Act! One way to start is to learn more about how to prepare for best outcomes in the criminal justice system.
Was this post helpful?
Let us know if you liked the post. That's the only way we can improve.