To send money to people in federal prison, several options exist. One option includes using Western Union. This article shows how to use Western Union and other options to send money to people in federal prison.
Send Money to People in Prison
Family members may want to send financial resources to support their loved ones in prison. Sometimes, they do not know how to send money.
One of the fastest ways to get money to someone in federal prison is to use the Western Union service. The cost to send money through Western Union is relatively high. But for convenience, Western Union may be the easiest option.
This article will show:
How to send money to people in federal prison using Western Union.
How to send money to people in federal prison using a less-expensive option.
How much a person in federal prison may anticipate spending.
Using Western Union to Send Money to People in Prison
The first step would be to get the person's name and registration number. In the Bureau of Prisons, use the following link to get that information: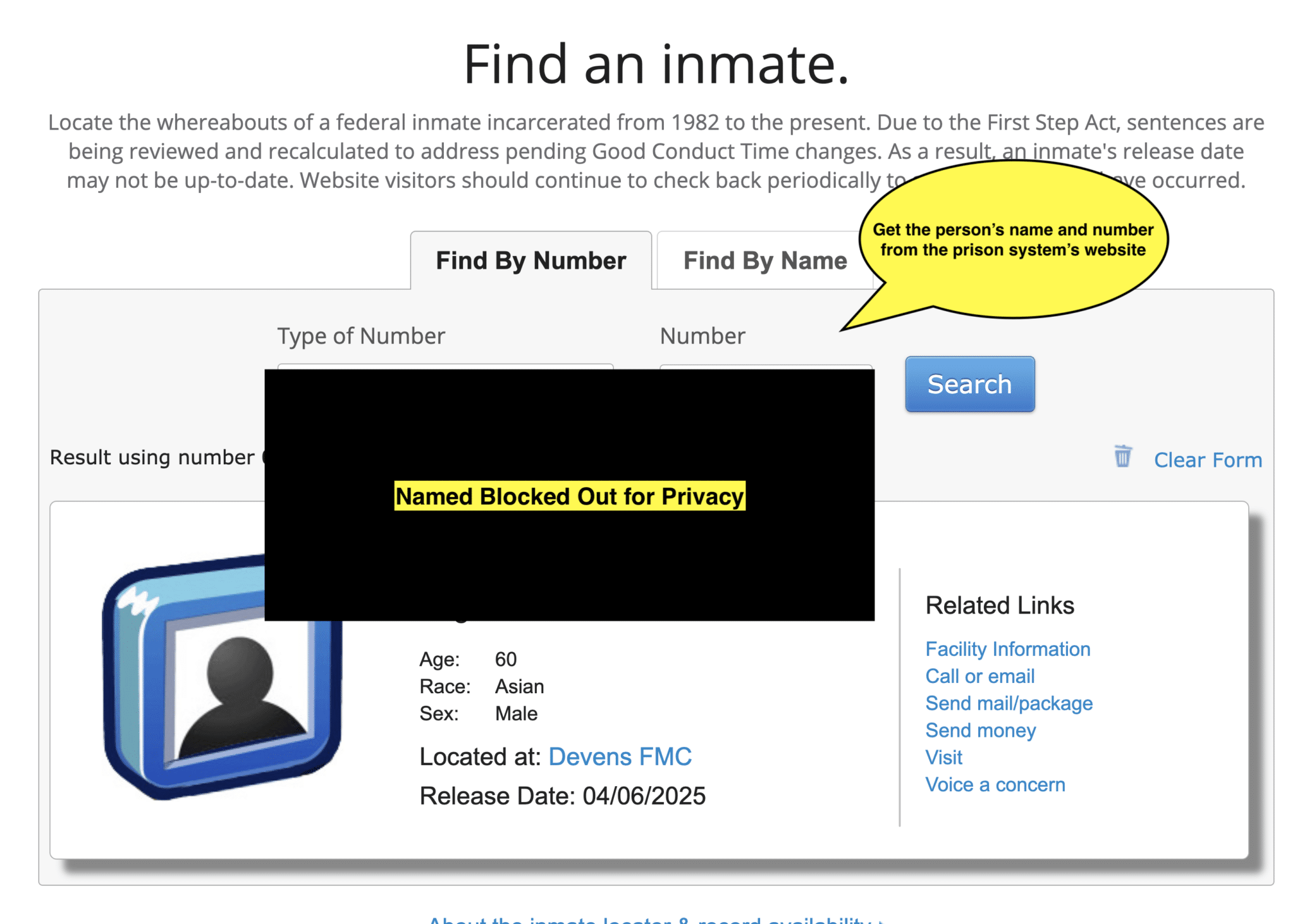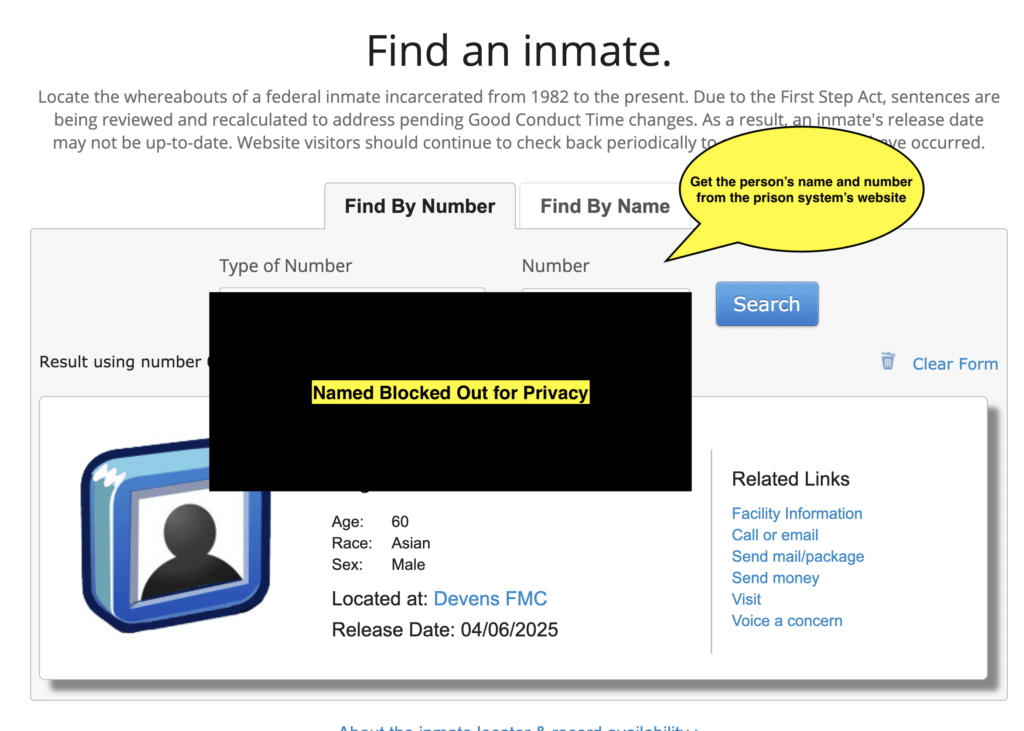 After you've collected the name and registration number, you can click on the link to learn more about sending money to people in federal prison.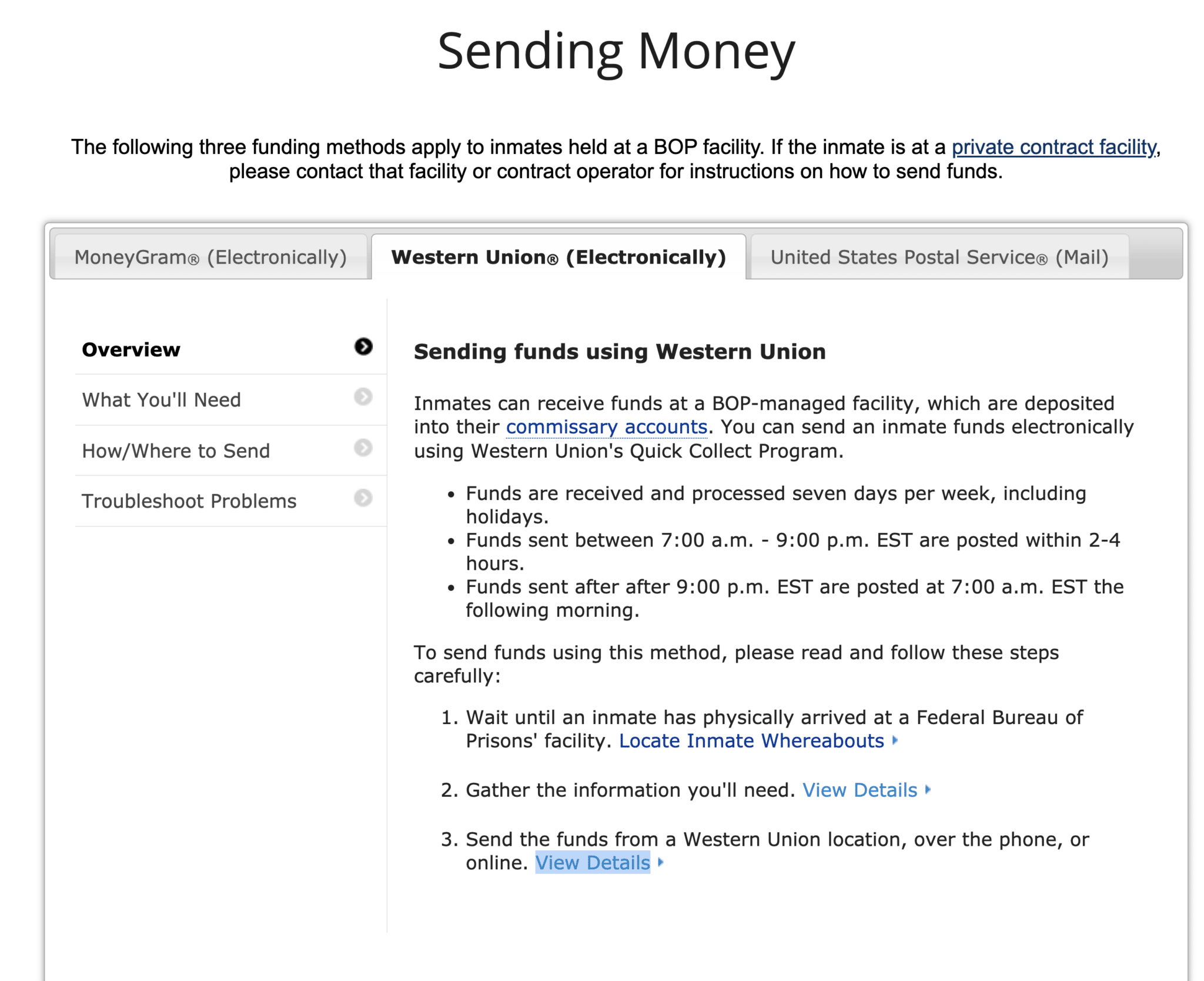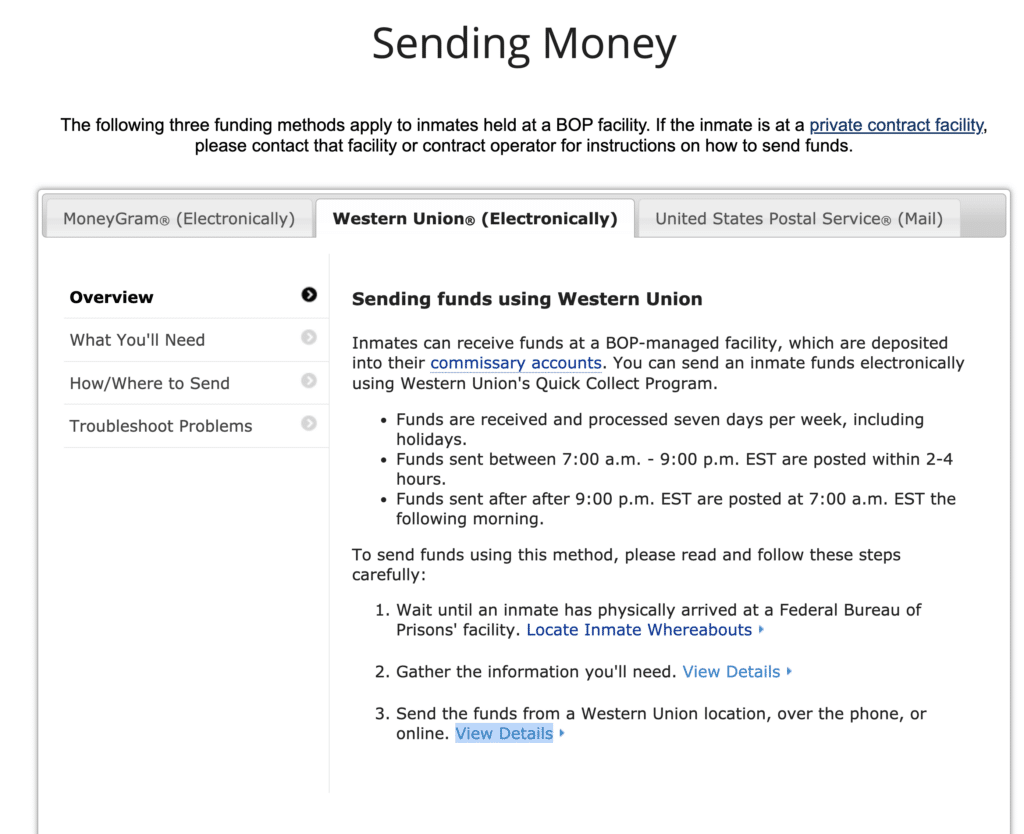 If you choose to send through Western Union, you will want to visit the following URL: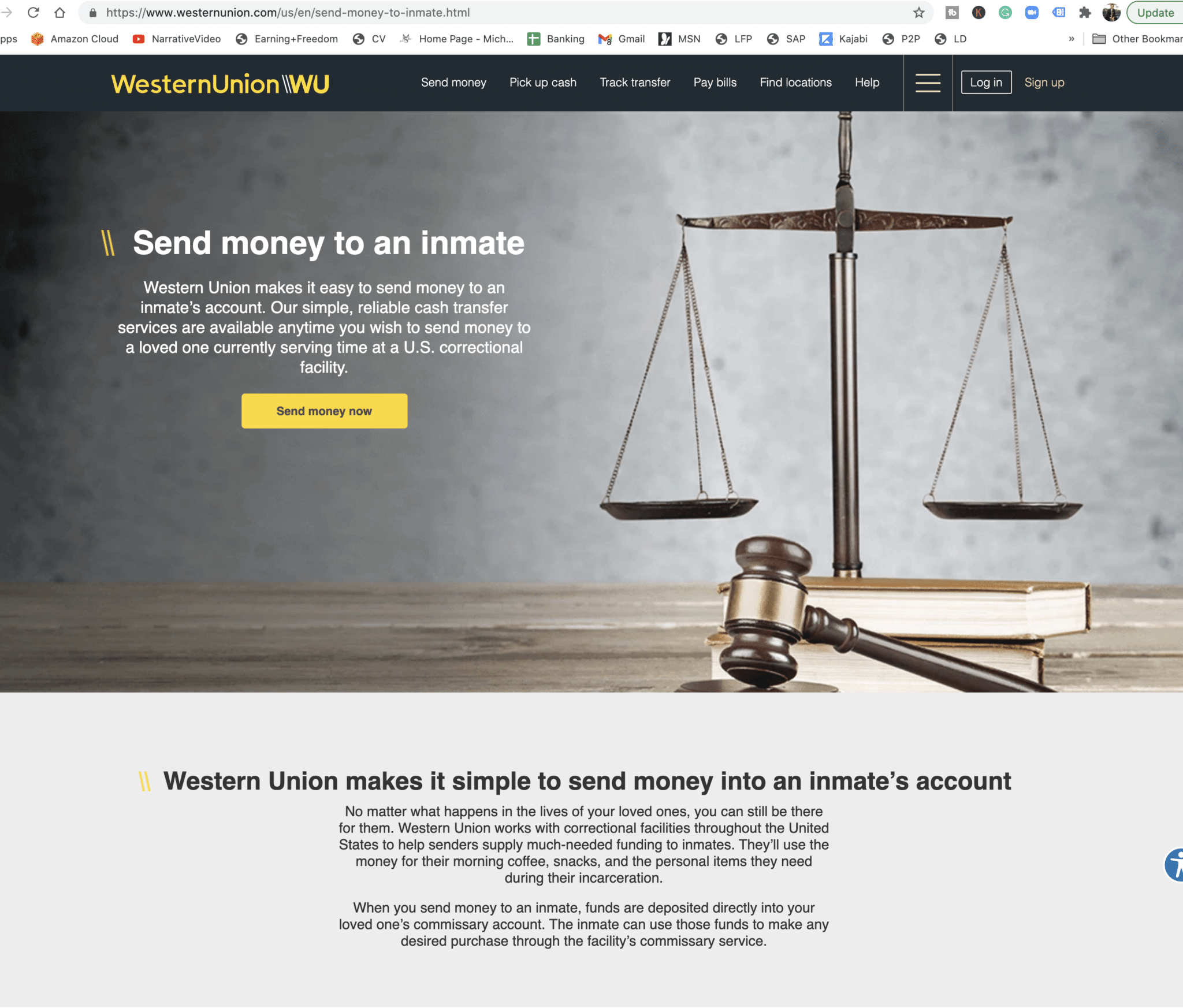 When you click the link in yellow above, you will see the following screen.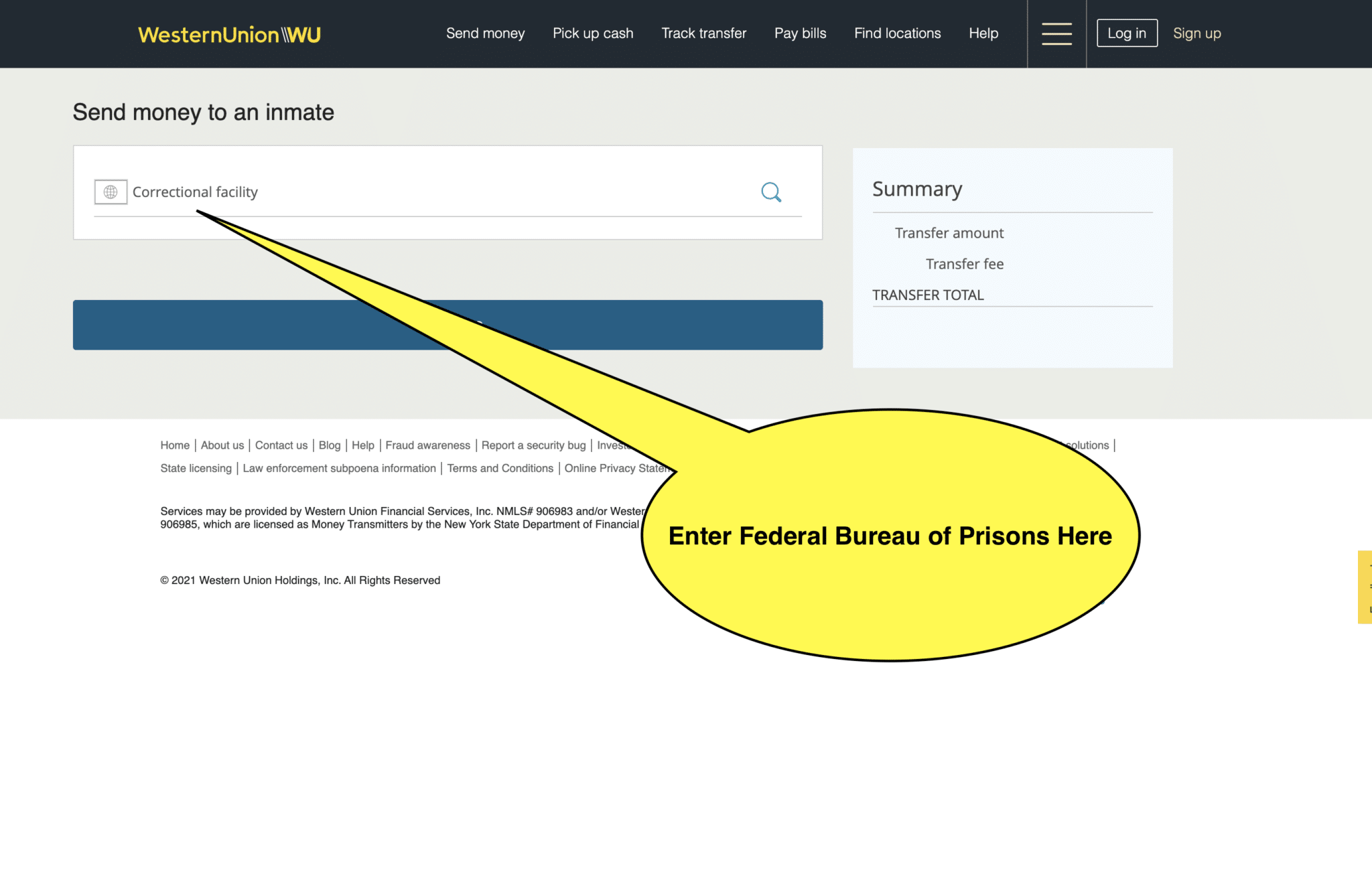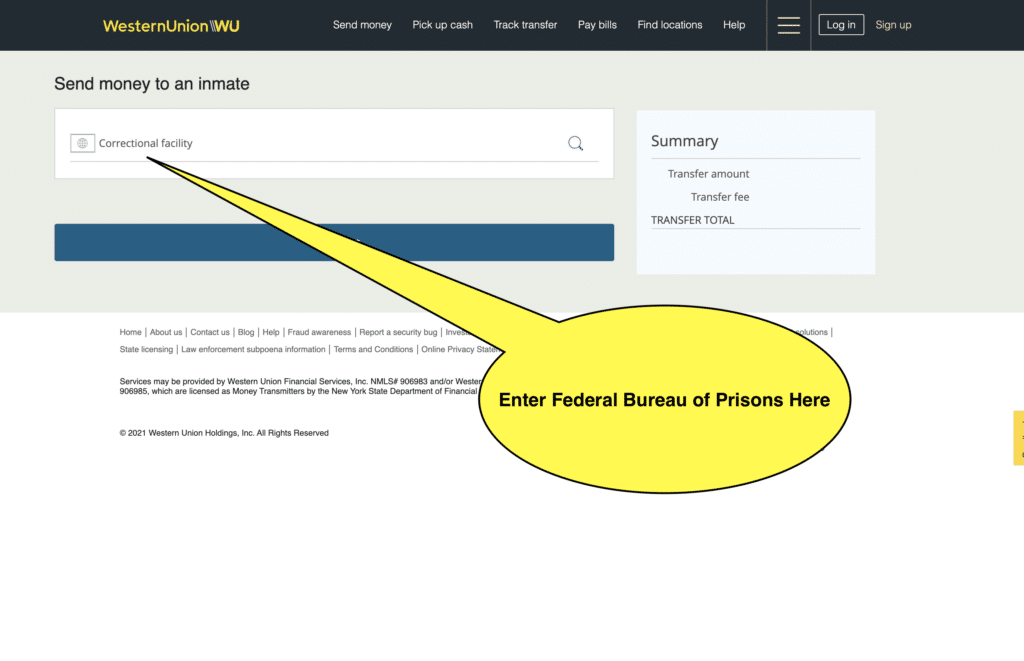 You can only send a maximum of $300 per transaction using Western Union. Make sure that you do not use a "dash" when inserting the number.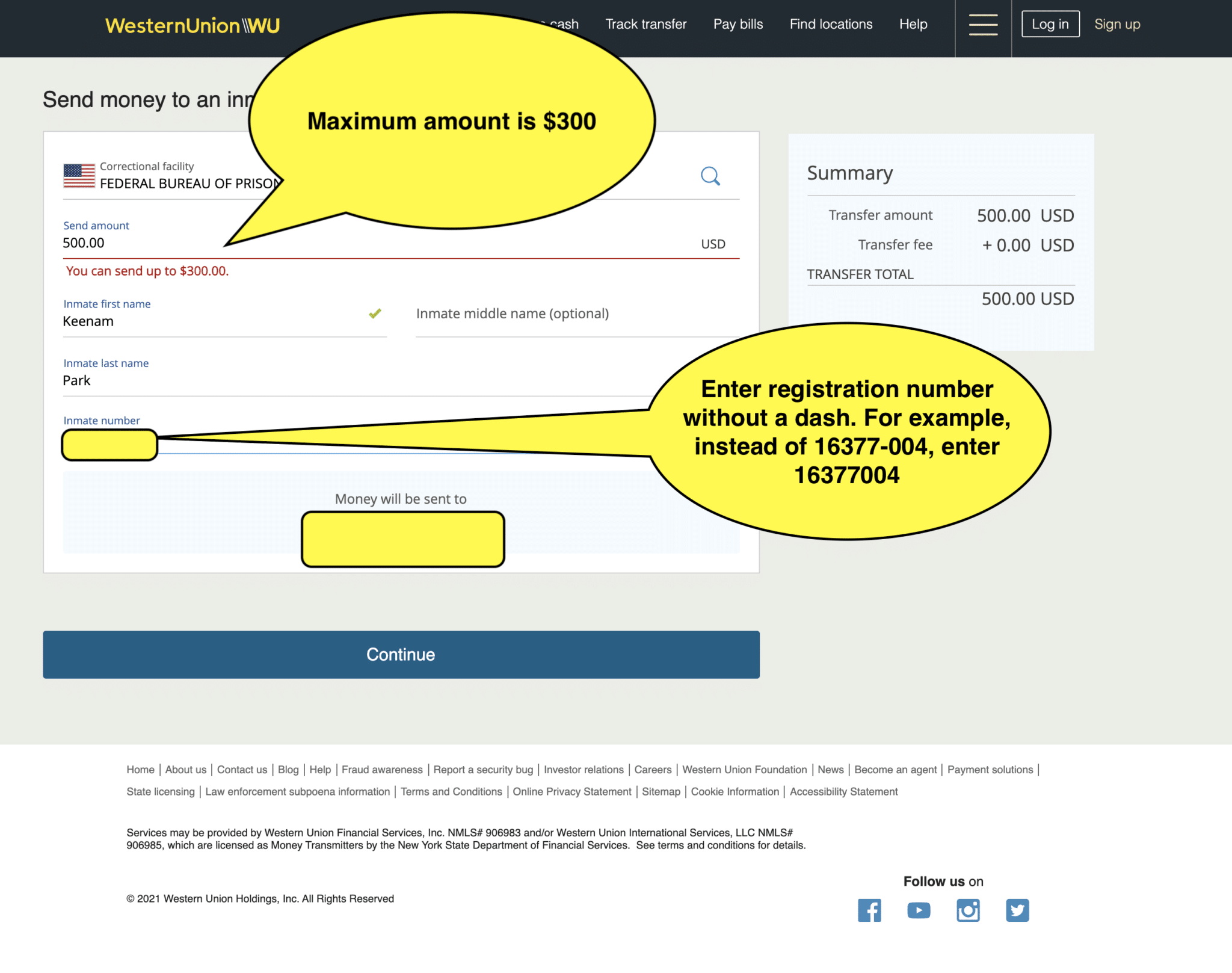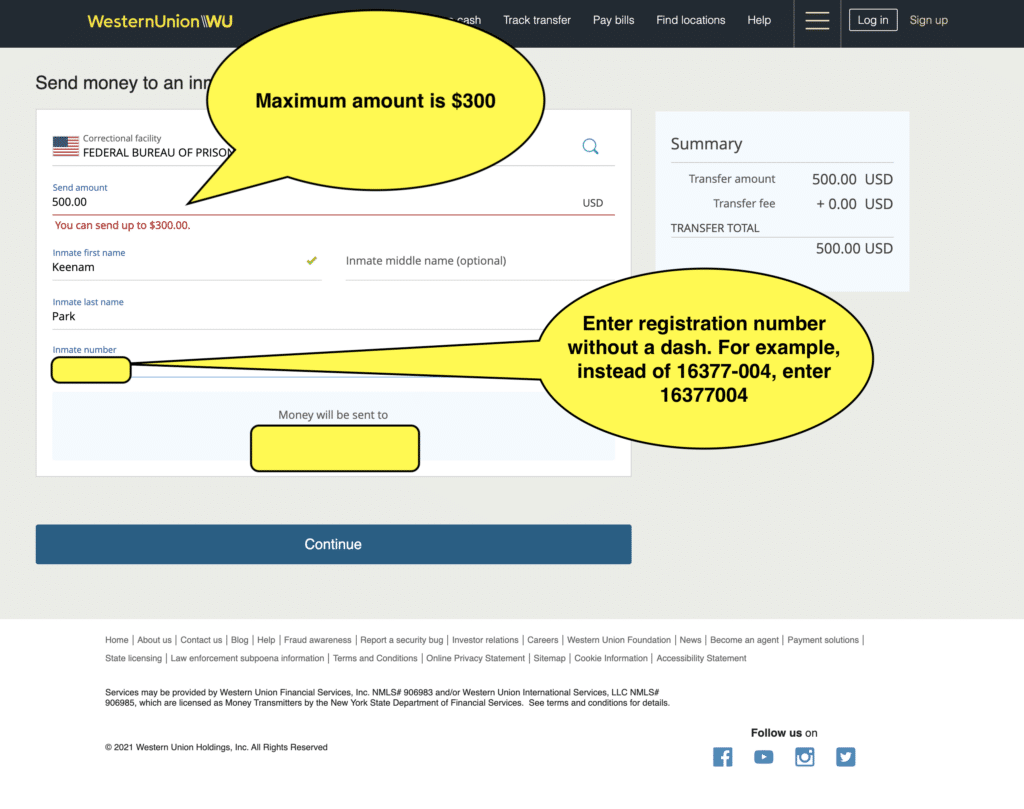 Pay the transaction fee and submit using credit card.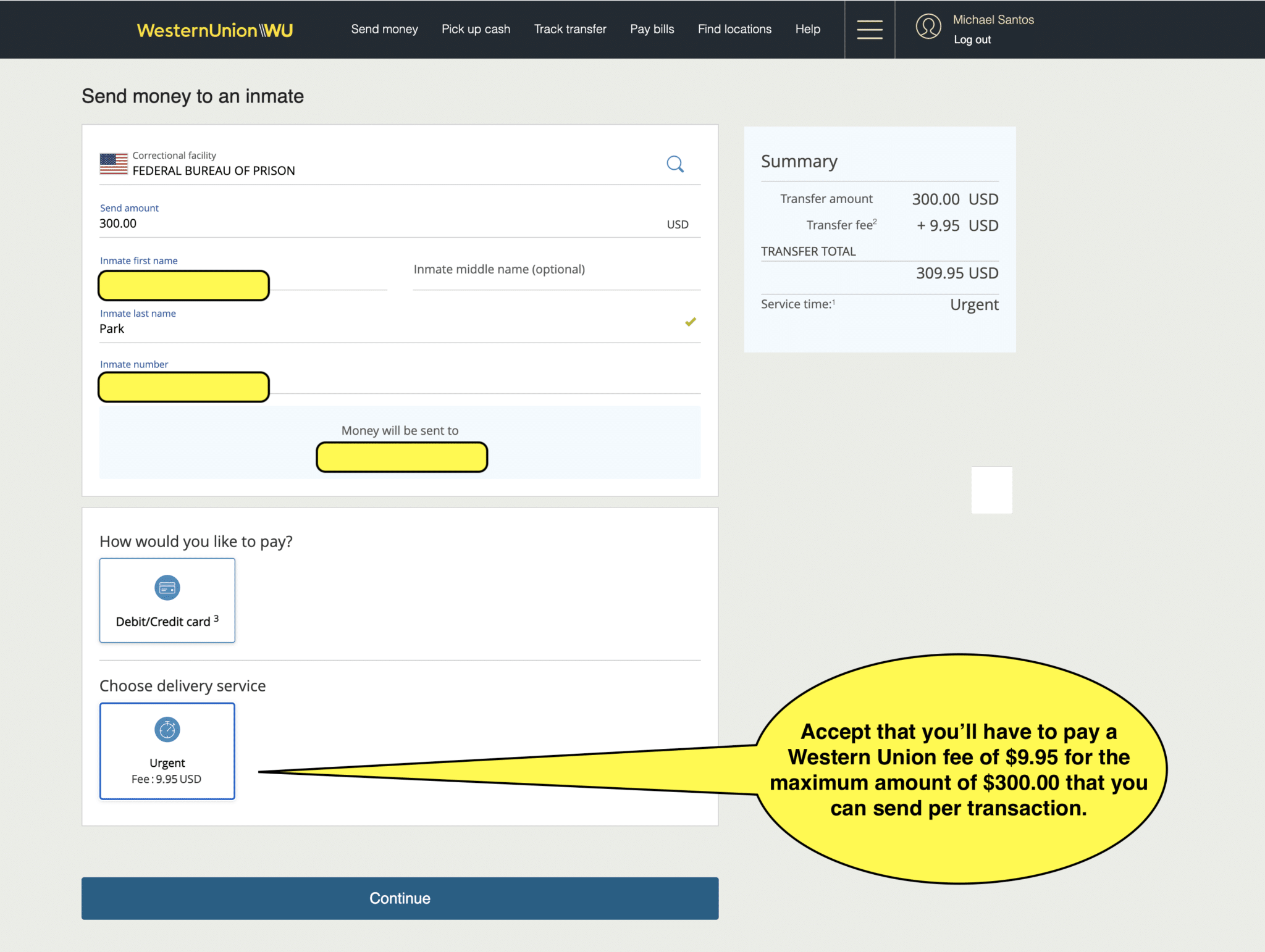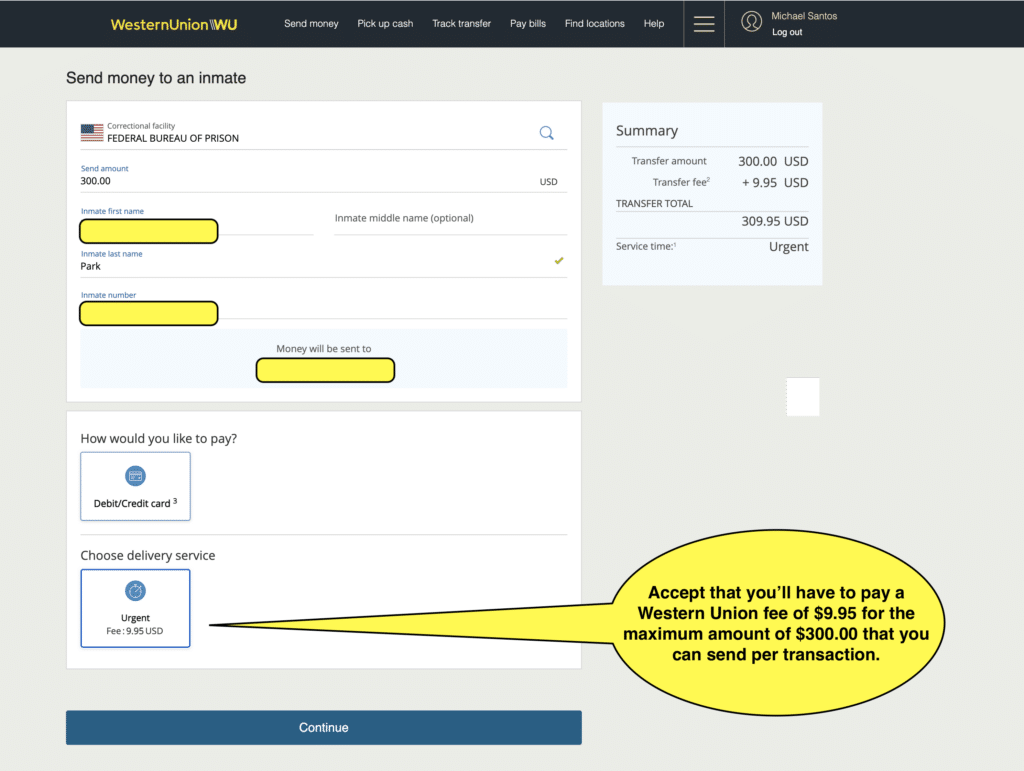 Get receipt showing that money has been sent.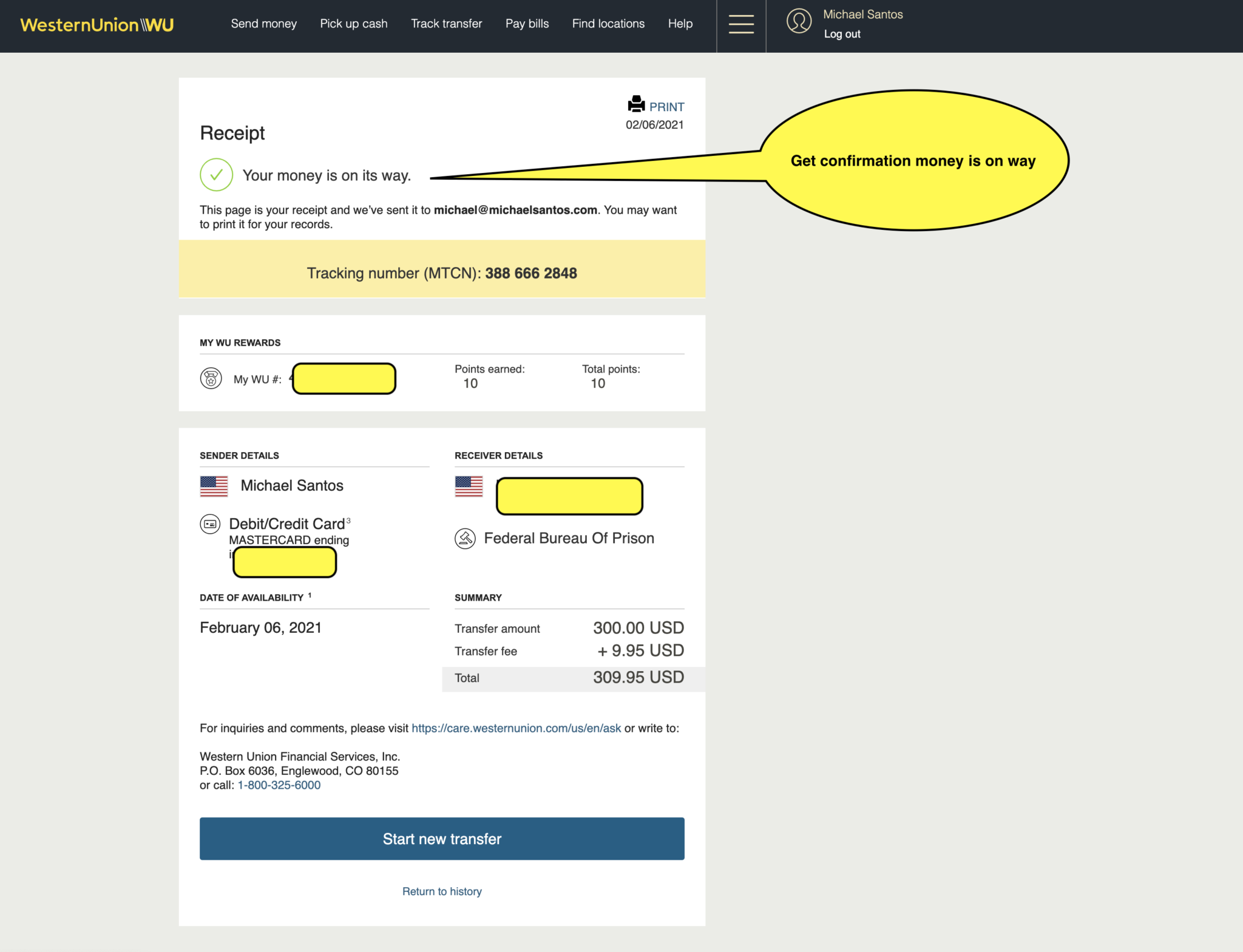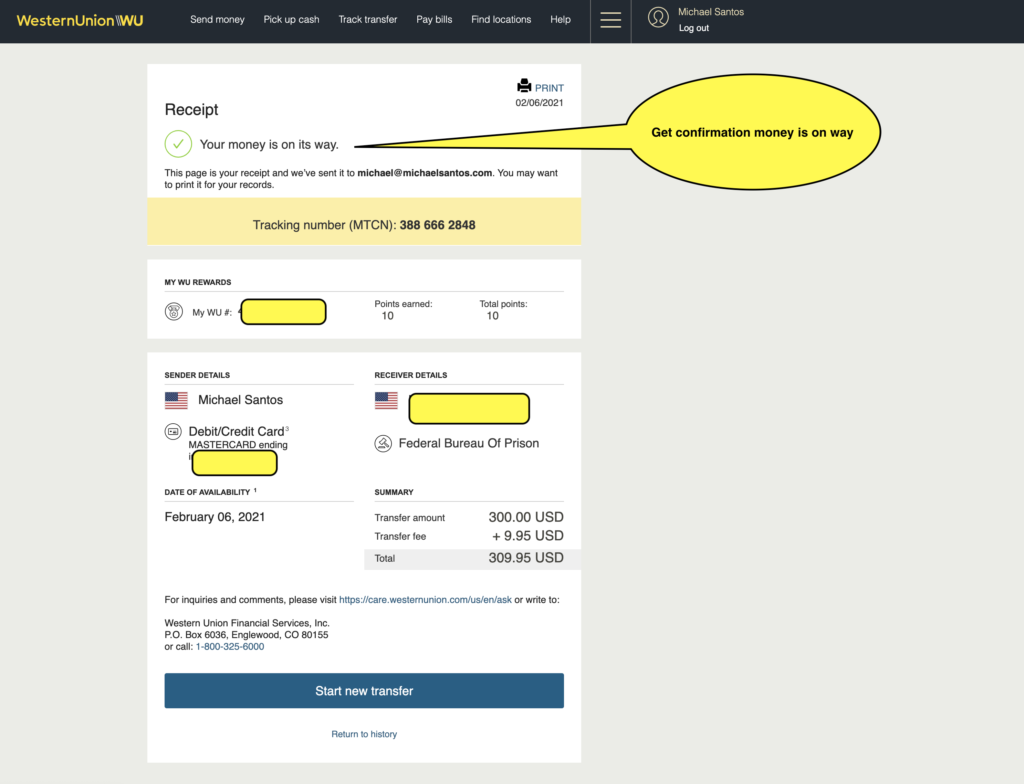 Send Money through Mail
A less expensive way to send money is through the U.S. Postal Service. Family members mustn't send the money directly to a person in prison. Instead, send the money to a central location that the Bureau of Prisons reserves for processing inmate money. The information is available below.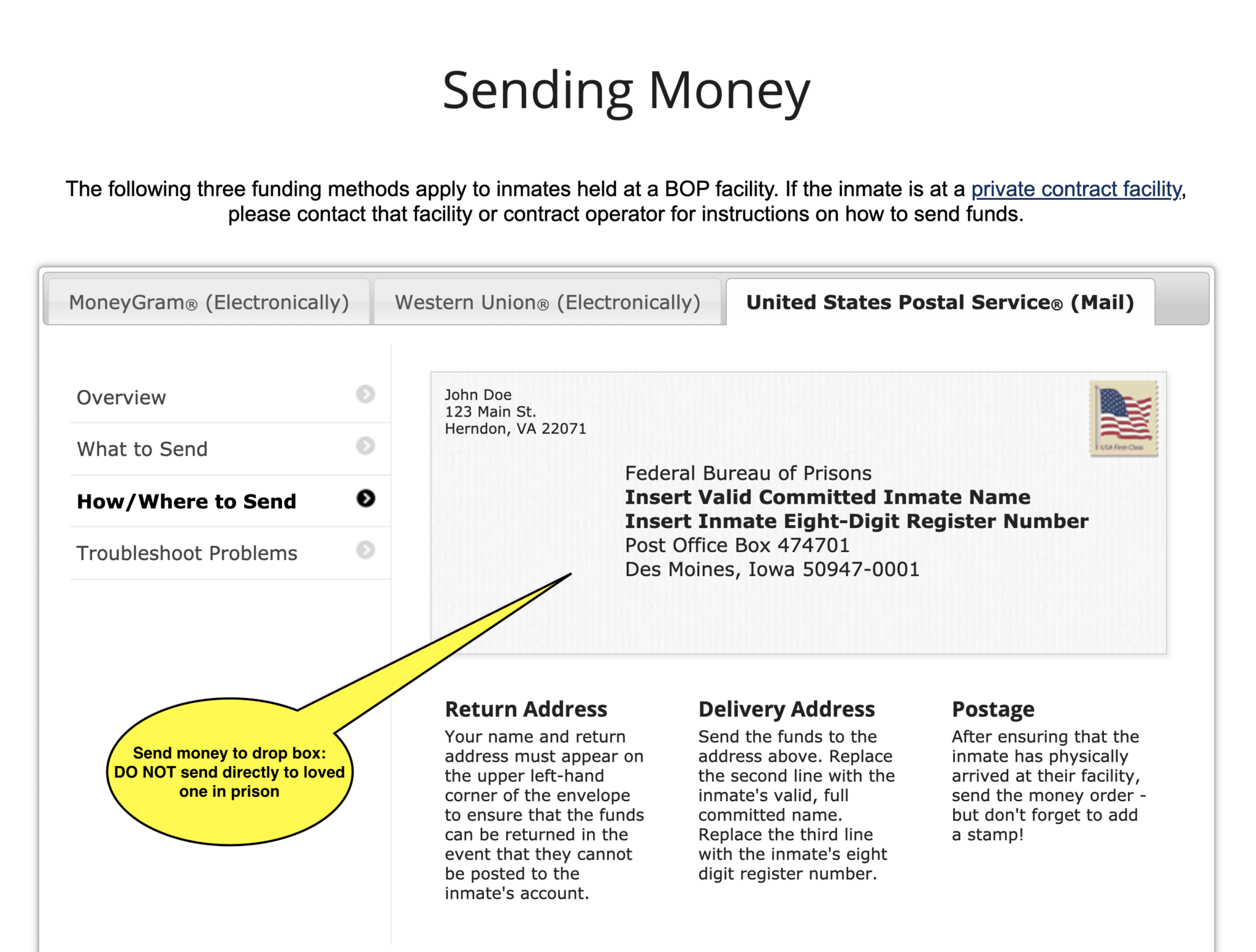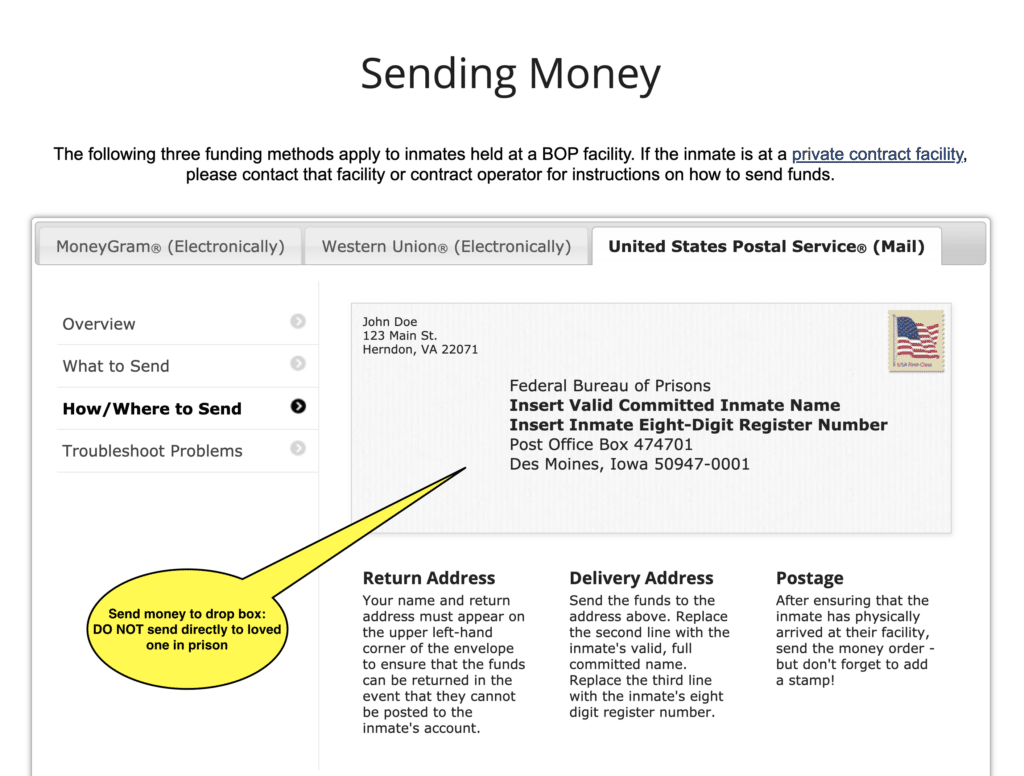 How Much Does it Cost to Live in Prison?
The federal Bureau of Prisons provides food and clothing to the people in prison. But like elsewhere in America, life gets easier for people with financial resources. At the time of my release from federal prison, I would spend about $600 per month in prison. I used those resources to pay for the maximum amount of commissary, the maximum amount of telephone access, and the maximum amount of email access. I spent a lot of time on the email system because I was writing books.
Keep in mind that people who want to make most use of the system may spend in the following increments:
Commissary: About $350 to $400 per month.
Telephone access: About $100 per month.
Email access: About $100 per month.
If a person does not have access to financial resources, the person will have to live on what the prison rations.
For more information on living in prison, I encourage people to review our YouTube channel and the books we offer.
Was this post helpful?
Let us know if you liked the post. That's the only way we can improve.