Guidance from Stanley Greenberg, Esq.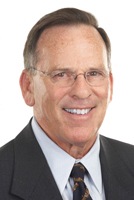 In other articles, I wrote that Tony Montana's role in the movie Scarface influenced the bad decisions I made during my reckless transition between adolescence and adulthood. I paid a price for that movie's influence. When I spoke with prominent defense attorney Stanley Greenberg, I heard that his career choice was also influenced by movies. As a young teen he saw Twelve Angry Men and Anatomy of a Murder. Those movies helped motivate him to become a defense attorney.
I reached out to Stanley. Published profiles indicated that his peers considered him one of the top defense attorneys in Los Angeles. I asked for his help. I told Stan that I received inquiries at PrisonProfessor.com from defendants who wanted to know what they should ask when hiring a defense attorney. Since I didn't know how to respond, I asked Stanley to provide some insight. He generously donated time to provide suggestions that anyone targeted for prosecution would value. Hiring the right defense attorney could prove crucial, and Stanley suggested questions that defendants may use to guide the vetting process.
First I asked about Stanley's background. He struck me as being ambitious from a young age. As an undergraduate student at the University of Missouri, Stanley majored in English, history, and political science. He continued on to law school and graduated in the top 10 % of his class.
After earning his law degree, Stanley joined the Army and served in the JAG corps. He served in various roles, including prosecutor, defense attorney, and advisory counsel to commanding officers needing guidance on charging decisions, courts martial or sentencing matters. He served in Fort Campbell, Vietnam, and Washington DC.
The idea of living in California always appealed to Stanley. When he concluded his tour of duty as a single man of 29, he thought the time would be right to relocate to California. Several job offers awaited him. Stanley accepted a position as an Assistant United States Attorney in Los Angeles.
As an AUSA, Stanley prosecuted all types of federal crimes. After 3 1/2 years, he decided to launch his own practice. He specialized in defending people who had been charged with crimes in federal court, primarily for fraud. Most clients, he said, come to him through referrals from other attorneys. I asked Stanley how defendants should search for a lawyer when they didn't have a trusted advisor to guide them.
He said Searching for a lawyer isn't much different from searching to hire a doctor, plumber or auto repairman. First the client should search for a person who inspires trust and confidence. They should look for someone who shows genuine interest in the case and the client, rather than simply trying to get a retainer signed. During my experience in prison, I met many people who wired tens of thousands of dollars to a defense attorney. Once the attorney received the money, the men with whom I served time told me that they had a hard time connecting with their attorney.
Stanley offered advice that would lessen the likelihood of such disappointment. He said defendants should invest time to complete their due diligence, assessing the level of interest that the lawyer shows in the case. Lawyers who take an active interest in the case will ask lots of questions. They will describe options. They will suggest strategies that can lead to a best-possible outcome, given the individual circumstances of the case and the defendant. If the defendant has a sense that the lawyer is genuine, Stanley advised that the next logical step would be to check references.
He offered a caveat for defendants who were impressed with fancy websites or Internet listings. Certainly good lawyers advertise on the Internet, but those advertisements don't guarantee competence or trustworthiness. Lawyers may build flashy websites or purchase extensive amounts of leads to find clients. Yet fancy websites alone cannot authenticate an attorney's credentials, competence, experience, or ethics.
Stanley said that he frequently encountered clients who were influenced by a nice web presence. After investing large fees with poor results from the initial attorneys they hired, the defendants found Stanley. When he asked what prompted them to hire their attorneys in the first place, the clients frequently cited a website ad. Great advertising and marketing doesn't necessarily translate into great representation. Attorneys may rank highly on sites because they pay for that ranking, not necessarily because of merit.
Defendants should begin their search for reputable counsel as soon as they learn they've been targeted for prosecution, or contacted by law enforcement. As in medicine, when it comes to the law, early detection and early treatment yield the best results. He also repeated the mantra that defendants should never talk with law enforcement without first consulting an attorney. Clients sometimes told him that they felt compelled to talk with authorities even after the authorities read the familiar Miranda warning.
"If the agents told you that you they were investigating a crime, why would you talk with them and risk incriminating yourself?" Stanley asked the same question in frustration when he encountered clients who spoke with investigators or agents outside of his presence. "If I didn't talk with them," the clients always said, "the agents would have thought I had something to hide."
He doesn't like pointing out the obvious: If investigators didn't think the client had something to hide, they wouldn't be knocking on his door in the first place. He urged clients to remember that if an investigator or FBI agent wanted to talk with a client, it was because the government wanted to build a case. Prosecutors would not drop a case simply because the client said he was innocent.
On the other hand, comments the client made could accelerate the probability of a criminal charge and make the defense attorney's task insurmountable. Instead of talking with law enforcement alone, clients need competent counsel, with appropriate experience, at all times. That strategy will lessen the probability of exacerbating the problems clients might face when they talk with law-enforcement outside the presence of counsel.
Stanley has worked with clients from jurisdictions across the country. They approached him at different stages of the proceeding. He worked closely with them from the time he accepted them as clients, and he stayed with them through the end of the case. He pointed out that more than 95% of all cases brought by the federal government resulted in a conviction. Positioning the defendant for the lowest possible sentence required real insight. The multiple decades of experience he has in representing people who've been charged with federal crimes could prove advantageous. Although no one can change the past, a competent defense attorney can work with a defendant to influence the best possible outcome.