Guidance from Lisa J. Damiani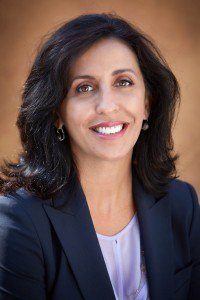 Lisa Damiani's fascination with the law began when she was a child. Her father, a mechanical engineer, influenced her thinking. Together they read books like To Kill a Mockingbird. They watched television shows like The Paper Chase. They discussed eminent lawyers like Gerry Spence, Melvin Belli, F. Lee Bailey, and Richard "Race Horse" Haynes. Such an upbringing made an impression on Lisa. She grew to appreciate the legal system and the practice of law as a dignified profession that would allow her to serve others and make a difference in this world.
Lisa studied political science and journalism at New York University (NYU). Rather than advancing to law school directly after graduation, as her father had hoped, she chose to launch a career as a freelance writer. When an unscrupulous landlord evicted her from a rent-controlled apartment because her renewal was one day late, and an inexperienced lawyer failed to restore justice, Lisa reconsidered law as a possible profession. This news thrilled her father.
While visiting San Diego with her brother and friends, Lisa decided to enroll in the California Western School of Law. She started law school in 1985 and passed the bar in 1988, anticipating that she would build her career in civil litigation at a large firm. Her criminal law professor urged her to pursue criminal defense work. So while she awaited her California Bar results, she worked with some of the best criminal lawyers, many of whom specialized in federal criminal defense. She had the opportunity to fight for defendants who were facing serious criminal charges. Representing people differed in fundamental ways from representing business entities. She enjoyed the face-to-face time with her clients and experienced significant gratification in helping them navigate through a difficult and emotional experience.
By practicing criminal law, Lisa was able to advance her courtroom and trial skills. She interacted with other defense lawyers, prosecutors, juries, judges, probation officers and many others associated with our system of justice. Each case offered a new opportunity to fight for the rights of the accused. At times, she was able to persuade authorities to drop a criminal investigation. Other times, the best possible outcome was a favorable settlement or plea agreement that kept her client out of jail. Other times, she and her client would choose to go to trial. Defending individuals gave Lisa purpose and invigorated her so much that she chose to open her own firm as a defense attorney within months of passing the bar.
After about five years of practice, she was recruited by a prominent criminal attorney to help build a white collar practice group for the San Diego office of an international law firm. She practiced there for seven (7) years. Through that relationship, Lisa was introduced to other colleagues and to the specialized practice of representing defendants charged with white collar crimes like securities, bank, tax, wire and mail fraud, Racketeering and controlled substance conspiracies. Lisa appreciated opportunities to fight on behalf of her clients. Although dismissals and acquittals could not be guaranteed, she would use creative tactics to obtain favorable results for her clients.
By representing defendants facing charges for white-collar crimes, Lisa also had opportunities to hone her skills in parallel civil litigation. It was not uncommon for authorities like the SEC or IRS to begin civil investigations that escalated into criminal indictments. Similarly, shareholders or investors in financial ventures, who lost money, would file civil lawsuits that would lead to criminal investigations. Most civil lawyers could not foresee the criminal implications of the claims. Lisa was experienced in navigating her clients through both the civil and criminal proceedings.
Lisa has more than 26 years of experience defending individuals who have been charged in the federal criminal courts. Most of her clients seek her representation because other attorneys refer Lisa to them. I explained to her that many people who visited my website didn't have trusted advisors and they didn't know how to hire a defense attorney.
"What questions should they ask?" I asked for her guidance. Lisa generously provided an abundance of suggestions that individuals would find useful if they were in the market to hire a defense attorney.
Seek Local Counsel:
First of all, Lisa suggested as soon as an individual learns that he or she could be the target of a criminal investigation, he should seek experienced local counsel. Attorneys that have built a practice in the jurisdiction where the prosecution originated have an advantage. They would likely have relationships with the prosecutor, judges, and other representatives of "the system." If he cannot find a competent counsel locally, then he should search nationally.
Check Martindale.com or other similar sites that provide peer review:
Defendants may start their search online, with specialized sites like Martindale.com. Such sites can be an excellent resource, Lisa advised. They offer "peer reviews," meaning that other lawyers and judges who are familiar with the attorney being rated provide confidential reviews. Based on the reviews, the lawyers receive ratings that reflect the lawyer's competence. The reviews include rankings for both ability and ethics. Highly skilled attorneys like Lisa receive an "AV" rating from Martindale. Peer and client reviews are very helpful.
Find out about Counsel's Reputation:
To track a lawyer's reputation within the legal community, Lisa suggested that a prospective client might want to visit the local bar website. Confirm that past clients haven't filed any charges or complaints against the prospective attorney, or learn whether the bar has taken any disciplinary action. Those signs may provide a starting point for further inquiry into an attorney's professional reputation.
Ask about Counsel's Experience:
Learn about the types of cases an attorney has handled in the past. The client should make sure that the attorney has extensive experience in the appropriate jurisdiction, federal or state court, and that the attorney has experience in dealing with the specific type of crime charged. A lawyer experienced in driving under the influence cases may not necessarily be the right counsel for a federal mail fraud case. Ask questions about how many trials the lawyer has had and whether the attorney is willing to try the case if necessary. Most lawyers love to talk about the cases they've handled, so feel free to inquire. If the prospective client believes the defense attorney has appropriate experience to defend the case, the client should ask him/her for a summary of the strategy he/she would use for the case. Through those conversations, the client can develop confidence in the attorney or decide to hire someone else.
Gauging Success:
Success in the law practice isn't always so easily measured. Beware of those attorneys who promise dismissals or acquittals. Also, the one who appears on billboards and who doesn't take the time to talk with the client may not be the best choice. Each case is fact specific and no lawyer can give an educated opinion without first seeing and analyzing the prosecution's evidence. The outcome of the case depends upon the strengths and weaknesses in the prosecution's case. Remember after the trial, the lawyer goes home. The defendant only goes home if the prosecution failed to convince the jury of his guilt.
My experience provides the perfect example. I would say that "victory" in my case would've been a negotiated plea agreement that would've resulted in a significantly lower sentence. My lawyer advised me that we would succeed in a trial. I was not given a realistic view of the evidence. After all, lawyers make more money if the case goes to trial. A skilled, ethical attorney like Lisa would've reviewed the evidence with me and weighed the risks of going to trial with the benefits of negotiating an early resolution of the case. A ten (10) year prison plea agreement may sounds crazy and unfair; however, when the risk is a 45 year prison sentence, which the judge pronounced in my case, a defendant has to seriously consider taking a deal. Success, from my perspective (and from Lisa's) is getting the best possible result for the client. In many cases, success means negotiating for a favorable plea agreement, not necessarily a dismissal.
To negotiate for the best possible outcome, an attorney is really preparing for trial simultaneously. The lawyer must learn as much as possible about the prosecution's case and the defense position to develop a strategy that will attack the prosecution's theories. The attorney must review all of the discovery materials, or evidence that the prosecution has assembled. The attorney should interview prospective witnesses and consult with relevant experts. The lawyer can obtain mitigating factors about the client as well. All of that information will give the attorney power to show the prosecutor the weaknesses in his case, leading to the negotiation of the best possible deal from prosecutors. Ask the potential attorney how much time he spends on his cases.
Every case is different and the lawyer you choose should have your best interests in mind. Asking the attorney to articulate the strategy in your case will help you to decide whether you feel comfortable with that lawyer's abilities. Talking to other potential lawyers about what that lawyer told you will either reinforce your confidence or destroy it.
In summary, Lisa said that individuals who've been targeted for investigation or prosecution should act promptly to hire counsel and do their due diligence to hire the best attorney possible. Lisa said that it is critical for a client to feel confident in his counsel. It is one of the most important decisions a person can make. You should invest the time and energy to follow the steps outlined above. A high level of trust in your lawyer will ease the journey ahead.
Was this post helpful?
Let us know if you liked the post. That's the only way we can improve.