Guidance From Diane Bass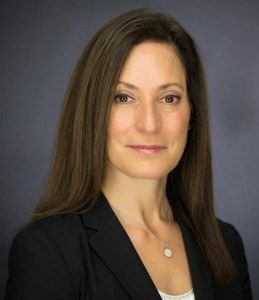 In her heart, Diane Bass is a ballerina. She grew up on Long Island and began studying dance when she was eight. Eager to dance professionally, Diane enrolled in extra classes during high school so that she could graduate early. She majored in ballet during her undergraduate years until an injury required that she stop studying dance. She switched to drama, which would prove advantageous to her future career as a lawyer.
Communication, persuasion, and an ability to move an audience play an essential role in the making of a successful lawyer. Diane's passion for dance and drama contribute to the reputation she's built as one of Orange County's most successful white-collar criminal defense attorneys.
Defense Attorney Career Path:
Diane graduated from Southwestern University School of Law School on May 19, 1991, the day that would have been her grandfather's birthday, were he still alive. He was a successful attorney in New York City. He passed away when she was 8 and left her exactly enough money in a trust account to pay for her education. She began her career in civil litigation, which she found to be an oxymoron. There wasn't anything civil about the practice. Diane felt that she was wasting her talents fighting to save insurance companies money. While sitting in her office billing time, she questioned whether she had embarked upon the right career. Later, a colleague suggested that she transition into criminal law. When an opportunity opened for Diane to work for the Orange County public defender, she seized upon it. Working to represent people in need brought a sense of meaning and relevance to her life.
In her role as a public defender, Diane completed 24 jury trials in as many months. She handled approximately 20 criminal cases a day. She found the work challenging, but extremely fulfilling. The hours of each day flew by, frequently requiring her to work through lunch. She was always running around the courthouse, meeting with prosecutors, judges, clerks, and, of course, her clients, with whom she always grew close. She developed a passion for defending people's constitutional rights.
After two years of serving as a public defender, Diane transitioned into private practice. Two of her colleagues, Jim Riddett and Joan Politeo, introduced her to the federal courts in 1998. Since then, Diane has built a specialized practice. She fights vigorously to defend individuals who've been charged in federal court, primarily with business-related crimes like fraud and drug crimes. Her reputation for being prepared, relentlessness, and for creativity has resulted in high compliments from her colleagues.
Creativity from Defense Attorneys:
When preparing for sentencing in one case where her client pled guilty to a white-collar crime, Diane thought of creative ways to persuade the judge to see the defendant as more than the charges against him. She created a 60-minute "Day in the Life" video of her client. That visual presentation had a huge influence in her securing a favorable outcome during the sentencing hearing. After the judge imposed sentencing, the Assistant United States Attorney, who is now a judge, praised Diane's professionalism. Then he said, "If I ever get in trouble, you're the attorney I'm calling to represent me."
A sterling reputation as an outstanding defense attorney results in a steady stream of defendants seeking Diane's representation against federal charges. Most of the defendants come by way of referral from criminal defense attorneys who only practice in state court. I explained to Diane that many defendants reached out through my website looking for guidance on how to hire a defense attorney because they didn't know where to find a trusted referral. She was generous with her time, offering guidance those defendants might consider while they searched for the right lawyer.
In the case that led to my lengthy imprisonment, I hired the wrong lawyer. I neither knew what questions to ask nor how to assess his character. He impressed me with his high-end office and big talk. I made a terrible choice.
Referrals From Other Attorneys:
Diane suggested that whenever possible, defendants should strive to find a trusted referral source. Although she has a national practice and can travel anywhere, on occasion defendants who've been charged in other jurisdictions sought her guidance in finding the right local attorney. An unscrupulous lawyer may be able to bamboozle a client who had never hired a defense attorney, but Diane's extensive experience would make her immune to their charades.
Due Diligence on Your Defense Attorney:
In the event that a defendant must complete his own due diligence, Diane suggested that the defendant should begin with an online search. She suggested the Avvo website. The peer-reviewed site was like a Yelp service for lawyers. An individual could type in the names of lawyers who practiced in a local area and see how peers or former clients rated the attorney's competence. I looked up Diane's Avvo rating and saw that 18 colleagues had endorsed and 12 former clients had left reviews. Those testimonials from colleagues and clients resulted in Avvo providing its highest rating of "10," distinguishing Diane as a "Superb" lawyer.
Another good starting point for defendants who wanted to complete due diligence would be to consult the website for the court where prosecutors filed the case. Defendants who have a federal case should consult the roster of Criminal Justice Act "CJA" attorneys. These attorneys are generally highly qualified and experienced in federal court proceedings, particularly in that district. Diane served as a CJA attorney in the Central District of California for 16 years.
Lawyer Experience and Jurisdiction:
In addition to searching for a lawyer who had a solid professional reputation, Diane urged defendants to hire counsel with extensive experience in representing the specific type of case for which they were charged. Although a licensed attorney could practice in any court of law, a world of difference existed between jurisdictions. Many defendants charged with federal crimes made the mistake of hiring an attorney who only had expertise in working in the state courts. Federal and State courts differed in many ways.
Too many attorneys were motivated by money, she said, and defendants must beware. Even though the attorney may not have any experience in federal court, fees could be so high that they would want to accept the case. On many occasions, lawyers who've taken such cases retained Diane to serve as a consultant in federal court practice. Defendants served themselves well when they took precautions to ensure they were hiring an attorney who had the appropriate level of expertise for the case.
After a defendant narrowed the search to attorneys with sufficient experience, the next step would be to schedule a meeting. The defendant must feel a strong level of trust that the attorney was going to pursue the best course of action. Too many attorneys took a case to trial because they otherwise couldn't justify the high fee. Trust is essential, she explained. In addition to checking on reputations, one of the best ways to gauge trustworthiness would be through face-to-face meetings and what she referred to as a "gut feeling".
When clients met with Diane, she explained, they always walked away knowing that she fought hard to defend her clients. They could also trust her to look after their best interests. She earned that trust by laying all of her strategies out on the table.
Defense Attorney Fees:
During the pre-indictment phase, she charged an hourly rate. Those wages allowed Diane to spend the time necessary to assess all of the evidence. Once she knew the government's case, she provided her client with the best options for moving forward. Then she set a flat fee. That fee provided the client with full access to her until the conclusion of the case.
Other attorneys, she said, may be less transparent. If they quoted an hourly fee throughout the proceedings, the attorney would have an incentive to ding the client at every stage, and stretch the proceedings out. On the other hand, attorneys who charged a flat fee from the start, without knowing anything about the case, may push the defendant to settle too quickly in order to move on. Attorneys should be able to justify how they arrived at their fees.
Big Law Firms or Solo Defense Attorneys Practitioners:
Solo practitioners, Diane said, could work in a more personal manner with clients. They were less vulnerable to the inherent conflicts presented for lawyers that worked in boutique or mega firms. Lawyers that worked in such big firms would be measured by billable hours. Unethical lawyers that worked in such firms might choose to steer defendants into bad decisions for the purpose of justifying higher fees. Such strategies could help pay for the elaborate overhead of operating a mega firm, but they may not serve the interests of a defendant. Further, if a defendant hired an attorney from a large firm, the defendant wouldn't know whether it was the big-name attorney doing the work, or a third-year associate behind the scenes. With solo practitioners like Diane, defendants always knew they were working a trusted guide throughout every state of the proceeding.
Former Prosecutors as Defense Attorneys:
Many criminal defense attorneys will tout the fact that they were former prosecutors, either in the District Attorney's Office or the U.S. Attorney's office. They imply that they had some secret inside information or connections that could help their clients. What has always disturbed Diane about this is that those individuals once prosecuted people they currently promised to defend. They filed criminal cases against people and asked judges to imprison them. Diane has never been a prosecutor. She is a defense attorney through and through.
For longer than two decades, Diane has worked exclusively as a defense attorney. The vast majority of her clients were charged in federal court, and they retained her after receiving recommendations from other attorneys who praised her as a superb lawyer.
Defendants who were in the market for counsel could learn a great deal by speaking with Diane Bass, as I have. They will find her an invaluable resource in their search for a trusted advisor.
100 Spectrum Center Drive, Suite 520
Irvine, CA 92618
Telephone: 949-494-7011
Facebook page for Diane Bass
Twitter: @thedefensediva
Was this post helpful?
Let us know if you liked the post. That's the only way we can improve.