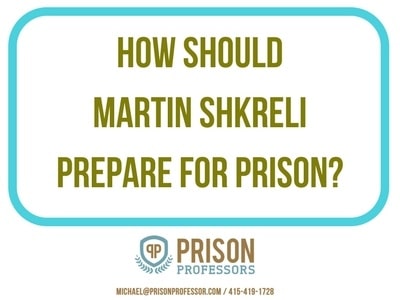 Federal prosecutors charged Martin Shkreli with fraud. He chose not to reconcile with his victims and accusers. Instead, Shkreli chose a scorched-earth defense strategy. How will his demeanor influence his prison journey?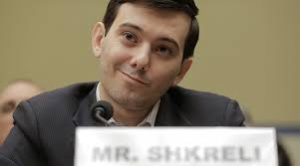 Shkreli pressed prosecutors to prove their case at trial. There isn't anything wrong with that. Still, a defendant should understands the risks. Going through trial may be the right decision for some. I don't know the facts in the Shkreli case. But Shkreli has made other decisions. His decisions could have a bad influence his prison journey.
Shkreli insults prosecutors. He says prosecutors in the EDNY are the "Junior Varsity" team. This kind of statement isn't helpful. It could lead to some behind-the-scenes trouble. That trouble may follow him to prison.
Martin Shkreli's case went to the jury on Friday, July 28, 2017. He awaits the jury's verdict. What if the jury returns a guilty verdict? How should Martin Shkreli Prepare for Prison?
Preparing for prison begins with preparation for sentencing. Shkreli may want to learn from another white-collar defendant. Consider the case of Robert Allen Stanford. Like Shkreli, Stanford, was recalcitrant through trial and prior to sentencing.
Robert Allen Stanford
As founder of Stanford Financial Group, Robert Allen Stanford once led a very high profile. He frequently appeared on CNBC as a financial mastermind. Prosecutors charged him with running a massive Ponzi scheme and fraud. Stanford didn't only proclaim his innocence. He took a hard stance against prosecutors, the SEC, and the government. Stanford appeared on television regularly. He spoke about the absurdity of charges against him.
A jury convicted him after trial. He still didn't keep quiet.
At sentencing, Judge Hittner slammed Robert Allen Stanford with a sentence of 110 years. Judge Hittner gave more than alengthy sentence. He urged the Bureau of Prisons to lock Stanford in a high-security USP. Life in a US Penitentiary is tough.
We will not take a position on Stanford's guilt. Still, why insult prosecutors? Why make a mockery of the SEC and the Court. How could that strategy prepare him for the best prison experience? Rather than eliciting mercy, Stanford makes his problems worse. Other prisoners have attacked him. Stanford struggles every day that he is in custody.
To prepare for prison, Stanford should have sought expert advice. So should Shkreli.
Martin Shkreli
Like Stanford, Martin Shkreli has a high-profile as an executive. Yet many question his use of discretion. We will not take a position with regard to his guilt or innocence. Still, if a jury convicts, he needs to prepare for sentencing and for prison.
How can Shkreli prepare for prison?
The first step is to understand the process. After his conviction, a US Probation Officer will visit Shkreli. The probation officer will prepare a presentence investigation report (PSR). That PSR will set the amount of loss that Shkreli has caused. A prosecutor will have a huge influence on the PSR. And the amount of loss will influence the federal sentencing guidelines.
Prosecutors allege millions in losses. That doesn't mean that Shkreli earned millions from the fraud. It means that he exposed others to millions in losses. The losses influence the guidelines.
Shkreli should try to influence his sentencing hearing. He should set a strategy. Perhaps he should begin by defining success. Is he going to focus on an appeal? Or will he try to put this mess behind him? It's not too late to prepare for the lowest possible sentence?
No one can change the past. But with a good guide, Shkreli can influence the future. He should understand steps he can take. If he chooses, he could show what he has learned. He could identify with victims. He could take steps to make things right. He could show why he will break the law again.
Or he can continue to insult prosecutors. He can make fun of the judge. He can malign law makers. Either way, he should begin a sentence mitigation strategy.
Classification:
By policy, men serving longer than 10 years begin in a secure prison. The Bureau of Prisons relies upon policies. Those policies declare prisoners with longer than 10 years a risk. They receive a Public Safety Factor (PSF). It's not "gave over." A guy like Shkreli will survive. But adjustments differ. A low-security prison differs from a minimum-security camp.
If a jury convicts Shkreli, he should stop shooting off his mouth. Outburts may make things difficult for his journey in prison. Shkreli's judge may recommend higher security. That's what Stanford's judge recommended. The Bureau of Prisons will consider whether Shkreli is a flight risk. If staff say he is "a threat to the security of the institution," he'll suffer. Either assessment will make life more difficult for Shkreli.
He may face more complications while he is in prison.
How to Prepare for Prison
To prepare for prison effectively, Shkreli should learn about prison rules. Prison rules will limit him to 300 minutes of telephone time each month. Officers will record everything he says. If officers accuse Shkreli of being offensive, they can take action.
What kind of action will they take?
Officers may lock him in the Segregated Housing Unit (SHU). He doesn't have to break a rule. Staff can lock him in the SHU to investigate whether he broke a rule. BOP policy provides them with an enormous amount of discretion. A person who lacks discipline and discretion will find it difficult to overcome those allegations.
Shkreli can get away with his antics as a citizen. But if a jury convicts him, his life will change. A presentence investigation report will set the tone. Then prison staff will classify him. Once he is inside, he'll learn more about staff. He would be wise to learn how to succeed in prison before he surrenders.
Was this post helpful?
Let us know if you liked the post. That's the only way we can improve.