The Residential Drug Abuse Program is the only prison in the Bureau of Prisons that can result in an administrative time cut. Learn more about this program by listening to Dr. Gerard Bryant.
Dr. Gerard Bryant formerly worked with the Bureau of Prisons. He has extensive experience in resolving challenges with substance abuse.
Gerard W. Bryant, Ph.D.
Dr. Bryant has worked as a psychologist for longer than 37 years. He has worked in a wide variety of clinical settings, to include non-profit, government, higher education and private sectors. In these settings, Dr. Bryant has provided individual and group therapy, crisis intervention and psychological assessment services. He has an extensive background in forensic psychology and the supervision of psychological professionals working in forensic settings.
In fact, Dr. Bryant retired from the Federal Bureau of Prisons (FBOP) after 22 years of service. He started his career in corrections at the United States Penitentiary (USP), Lewisburg, Pennsylvania as a Staff Psychologist and was subsequently promoted to Chief Psychologist at two institutions, Metropolitan Detention Center (MDC), Brooklyn, New York and USP Lewisburg.
During the 26 years that I served in prison, I went through the United States Penitentiary in Lewisburg on at least two separate occasions. It's like a medieval fortress, with an adjacent minimum-security camp. I wrote about that experience in my book, Earning Freedom. I did not know Dr. Bryant back then.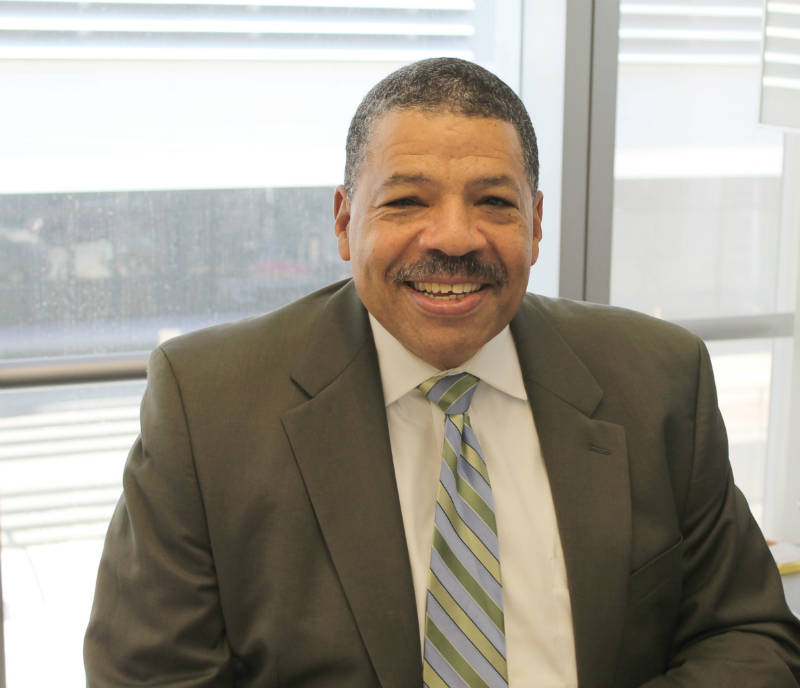 Residential Drug Abuse Program (RDAP)
Dr. Bryant had many roles during his tenure with the Bureau of Prisons. He provided assessments, individual and group therapy, crisis intervention and substance abuse treatment services. He then served as the Northeast Regional Psychology Services Administrator for 17 years. In this position he supervised more than 200 mental health professionals, including doctoral level psychologists and master level therapists, providing psychological and drug treatment, including the Residential Drug Treatment Program (RDAP) services, in 18 federal prisons.
In his final two years with the FBOP, Dr. Bryant was an Associate Warden and Acting Warden at the Metropolitan Detention Center in Brooklyn, New York. Upon retiring, he served on the New York City Board of Correction, a poly advisory group to the New York City Department of Corrections, from January 2016 to February 2018.
Throughout his career as a licensed psychologist, Dr. Bryant has provided individual and group therapy, crisis intervention, drug treatment and psychological assessment services. His experience has largely entailed working with very culturally diverse populations and his private practice is geared towards adolescents and adults. He specializes in treating depression, anxiety, anger management and substance abuse.
He also specializes in working with law enforcement personnel, military veterans, offenders and perpetrators of domestic violence. In addition, he works with court ordered individuals seeking help with anger management and substance abuse issues. His emphasis with all of his clients is on goal-directed psychotherapy. He utilizes coping skills training, stress management, anger management, cognitive-behavioral therapy, problem solving, bereavement counseling, psycho-education, relaxation training, and conflict resolution strategies.
In addition to his clinical practice, Dr. Bryant has been an Adjunct Assistant Professor at John Jay College of Criminal Justice (CUNY) since January 2005 and became the Director of their Counseling Services Center in August 2014. In addition, has also worked as an adjunct professor at various colleges to include Borough of Manhattan Community College, Brooklyn College, and Bank Street College of Education.
Dr. Bryant has presented at many conferences and conducted workshops and trainings on topics to include correctional management, crisis management, substance abuse, suicide prevention, sexual assault and prevention, crisis support, work place violence, hostage negotiations and stress management.
Prison Professors, an Earning Freedom company, works alongside (not in place of) civil and criminal defense counsel to help clients proactively navigate through investigations and prosecutions. Our team also helps clients prepare mitigation and compliance strategies.
If you have any questions or are uncertain about any of the issues discussed in this post, schedule a call with our risk mitigation team to receive additional guidance.