Co-Founders of Prison Professors
Shon Hopwood and Michael Santos are co-founders of Prison Professors. We help people prepare for best outcomes after they've been charged with a crime.
Buy Books, Webinars, Consulting, Prison Professors Can Help You
Shon Hopwood
Shon Hopwood's unusual legal journey began not at law school, but federal prison, where he learned to write briefs for other prisoners while serving a 12-year sentence for bank robberies. Two petitions for certiorari he prepared were later granted review by the United States Supreme Court, and he won cases for other prisoners in federal courts across the country. Since he became a licensed attorney, Shon's record of success has continued. In 2016 alone, he won three federal habeas appeals before the Fourth and Eighth Circuit Courts of Appeals.
Justin Paperny
Justin Paperny graduated from the University of Southern California in 1997. Then he built his career as a successful stockbroker. His practice at notable firms—that included Merrill Lynch, Bear Stearns, and UBS—specialized in representing professional athletes and hedge funds. Some bad decisions led Justin into problems with the criminal justice system, including a felony conviction for violating securities laws. A federal judge sentenced Justin to serve an 18-month prison term. In prison he grew determined to make amends, not through talk, but through daily, incremental action. Believing others could benefit from his experience, he began documenting his journey through a daily blog and through his book, Lessons From Prison.
Michael Santos
Michael Santos served 26 years in federal prisons of every security level. While incarcerated he earned a bachelor's degree from Mercer University and a master's degree from Hofstra University. Michael's commitment to success during his first decade prepared him to write several books (including Earning Freedom and Inside: Life Behind Bars in America) that university professors use to educate students about the prison system.
Prison Professors teaches lessons that empower people to live a life of relevance before, during, and after confinement.
Ann Marie Hopwood
Prior to that first letter to Shon, Ann Marie earned a Bachelor of Science in Exercise Science from Creighton University and was working as Research and Marketing Manager of KV Health Links, a nutritional supplements company owned by her father. She had also started a Master of Science program in Human Services and Mental Health Counseling at Bellevue University. Ann Marie had a heart for helping people struggling with eating disorders and addictions. In pursuit of helping others, she worked at various residential treatment centers including Omaha Campus for Hope, Monte Nido, and Omni Behavioral Health.
Prison Professors teaches lessons that empower people to live a life of relevance before, during, and after confinement.
Seth Ferranti
Seth Ferranti was 22 years old when he was convicted of participating in a first-time, nonviolent drug conspiracy. His judge sentenced him to serve a 25-year sentence in federal prison back in 1993. Seth's story provides us with a remarkable journey of success through prison. Seth's personal history reveals him as a true prison professor.
While facing a quarter century in prison, Seth began to prepare for success. He studied through college courses while at the Federal Correctional Institution, in Manchester, Kentucky. The prison was rated as a medium-security FCI. It also held high-security prisoners.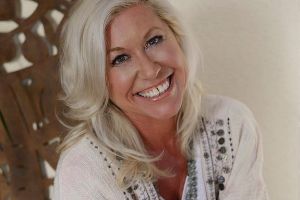 Jennifer Myers
Jennifer is an author, speaker, and an associate Prison Professor. She works with our team as a coach, and she works to end our country's problem with mass incarceration. Jennifer helps clients who want to qualify for alternatives to incarceration and the best possible experience in prison.
Jennifer grew up among the cornfields as a Midwestern farm girl. After graduating with a B.F.A in Dance and Choreography, she moved to Chicago where she toured as a performer and as a choreographer. Eventually, Jennifer became the artistic director of her own dance company.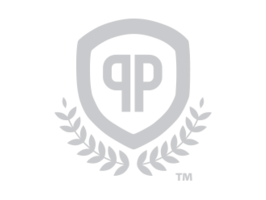 Joshua Boyer
My name is Joshua Boyer. On February 8, 2001, I was arrested by the Bureau of Alcohol, Tobacco and Firearms (ATF) after becoming involved in a sting operation in Tampa, Florida. In July, I proceeded to a jury trial and was convicted of numerous drug and firearm violations. While my criminal history was limited, conviction on these counts exposed me to a significant sentence. Due to mandatory minimum penalties associated with federal conspiracy offenses and possessing a firearm in furtherance of a drug trafficking crime, I faced a minimum sentence of 20 years. Several months after the guilty verdict, the United States District Court imposed a 24-year term.