Co-Founders of Prison Professors
Justin Paperny, Alec Burlakoff, and Michael Santos are co-founders of Prison Professors. We help people prepare for best outcomes after they've been charged with a crime.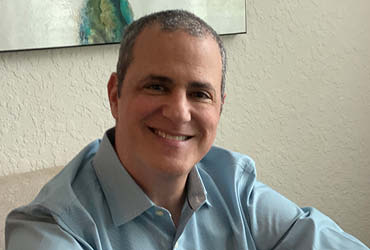 Alec Burlakoff
Alec Burlakoff joined our team in 2020 and we're thrilled to have his expertise.
Prior to working with us at Prison Professors and Resilient Courses, Alec led a career as a sales leader in the pharmaceutical industry. He holds a bachelor's degree and a master's degree in social work from prestigious universities in Florida. During a 20+ year career in sales, Alec worked with Fortune 100 companies. Later, he learned firsthand how on-the-job decisions could lead to challenges with the criminal justice system. Alec is the first to admit that he made bad decisions in his career, and as a result, he pleaded guilty to federal charges for white-collar crime.
Alec began working with our Justin Paperny and others on our time at the start of his term. He realized that rather than continuing to live in denial, a person has a responsibility to move forward from past bad decisions He accepted responsibility, then began working to make amends. He has done everything within his power to position himself for the best possible outcome. For that reason, Alec is an outstanding resource for anyone looking for a guide.
We encourage people to reach out to Alec directly. With a master's in social work, and extensive experience in corporate sales, he is uniquely situated to help people in crisis. Further, with first-hand experience in dealing with real-time complexities of the criminal justice system, Alec offers insight that can help others make better decisions. Contact Alec at [email protected]. Call or text him at 704-654-1604.